The Visit Syracuse sales team is responsible for finding and booking both new and returning conferences, conventions, sporting and hobby events and general meeting groups in the Syracuse area. Whether utilizing large spaces like the Oncenter, SRC Arena, the Expo Center or hotel meeting and conference venues, the team works daily on connecting with local, regional and national meeting and event planners as well as organizations themselves, to bring their group and attendees into the area. These groups and attendees effect the economy of the greater Syracuse region by booking hotel rooms, securing food and beverage services, exploring local bars and restaurants, shopping and visiting our attractions. 
2020 Sales Year in Review
Sales production was especially challenging in 2020. The Visit Syracuse team focused on working with customers to build confidence levels for the future. The safety theme resonated throughout the industry and especially in sales. Despite the cancelling of conferences throughout much of the year the Visit Syracuse Sales Team still met and exceeded their goals, now for the fourth year in a row. These goals are based on room nights booked with possible bookings extending out to 2024. They do not represent room nights spent in the area for the coinciding year booked.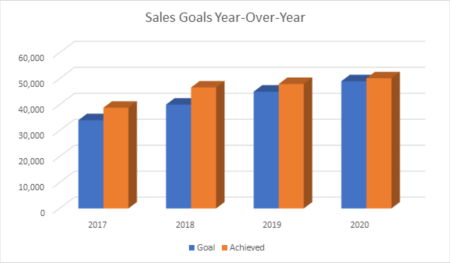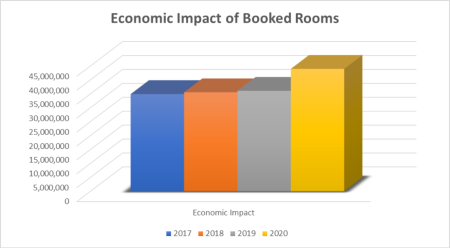 Emerging Markets
In an effort to expand our group market, our sales team is always keeping an eye out for emerging conference/convention markets. One recent opportunity is e-gaming, which has taken off in popularity these last several years. Visit Syracuse applied for and received a grant to conduct a feasibility study in this segment to identify potential venues, customers, and ideas on how to capture this lucrative market. This study began a short time ago and should be complete in the first quarter 2021. We will invest in this industry from a marketing standpoint and most certainly in sales activities. As always, we welcome your input and feedback on any additional markets we should consider. We will participate in tradeshows and conduct events when everyone is comfortable with travel, but in the meantime, we continue to participate in a variety of virtual industry events.

Greg Snell

Sales Team Leader