Turning 50? Look Who Celebrated their Semicentennial in Syracuse
Thursday, May 26, 2016 1:11 PM by Elizabeth Judge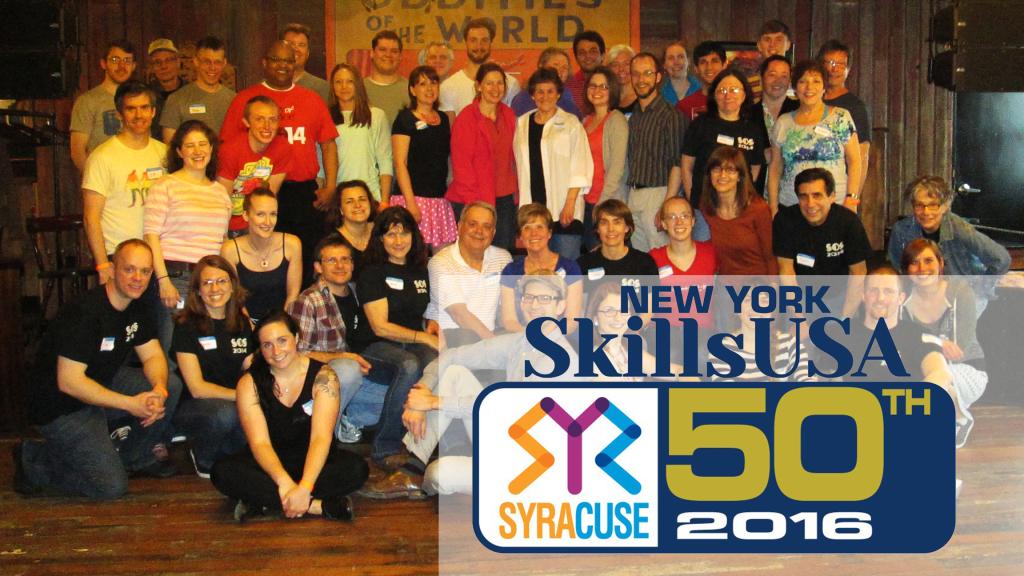 Visit Syracuse had the pleasure of hosting the New York State Association of SkillsUSA Leadership Conference for the 50th Anniversary! The annual conference features 83 trade and leadership contests in a variety of skills such as welding, culinary, and cosmetology. Over 2,400 students participate each year, with the winners advancing on to the national competition. In addition, 1000 industry and education partners from across New York State participate each year, providing over half a million dollars in support. The competition, which began its run in Syracuse back in 1998, switched from the Oncenter to the State Fairgrounds a few years ago, with a contract extending until 2021.
State Conference coordinator Katrina Fiorenza heads up the planning each year and coordinates with Visit Syracuse staff, Greg Snell and Christie Bravos to coordinate luncheons, shuttling and assist with the summer meeting. The NYS Skills group typically partners with about 20 local business, including several hotels.
"In terms of number of attendees and hotel rooms used, the New York State Skills Conference is one of the top five annual groups that we help coordinate," stated Snell. "We are extremely grateful for their business."
Visit Syracuse jumped on board the celebration with Skills 50th Anniversary hats, chocolates and beach balls.
Is your group turning 50? Or any age for that matter! Why not celebrate in Syracuse?