Congratulations Greg
Friday, February 26, 2016 2:29 PM by Visit Syracuse Staff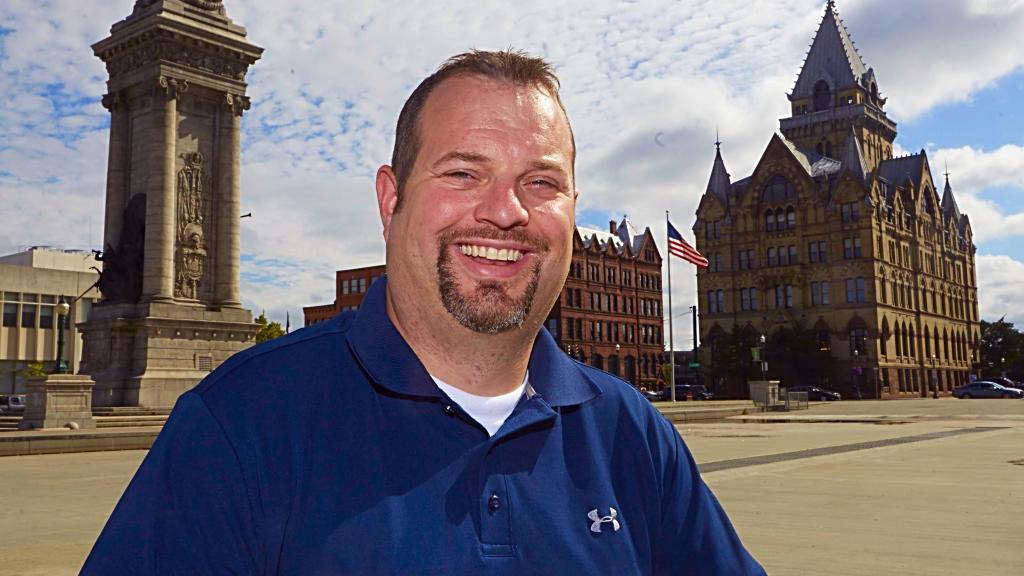 40 Under 40 Recipient
There is a star in our midst! Visit Syracuse congratulates its own Convention Sales Director, Greg Snell, for being recognized as an industry leader. Snell was selected as one of Rejuvenate Magazine's "40 Under 40". Rejuvenate Magazine is a national, B2B (business-to-business) magazine that provides resources and ideas to planners in the faith-based meetings industry.
"We are extremely proud of Greg – this is outstanding," said Visit Syracuse President David Holder. "He goes above and beyond to bring events to Syracuse and to be recognized nationally for his work is truly deserved."
Snell was nominated by peers in the faith-based meetings and events world and selected from a list of nominees received from across the country.
"I feel honored and humbled by the recognition," said Snell. "I find it easy to work hard for any group that spends money in my hometown and faith-based groups can generate up to $4 million a year to the Syracuse economy."
Snell accepted the recognition in person at the 2015 Rejuvenate Marketplace in November, in Dallas, TX.
"The individuals represented in our fifth annual '40 Under 40' are the future of the faith-based meetings industry," said Chris Collinson, CEO and President of Collinson Media & Events. "They, together with colleagues and industry partners, are elevating the profession and moving it forward.
An annual feature in Rejuvenate Magazine, "40 Under 40" is neither driven by advertising nor is it connected with any promotional contest. It simply honors young leaders who have earned respect from industry professionals and media.