Don't Miss Out
Friday, February 26, 2016 2:40 PM by Visit Syracuse Staff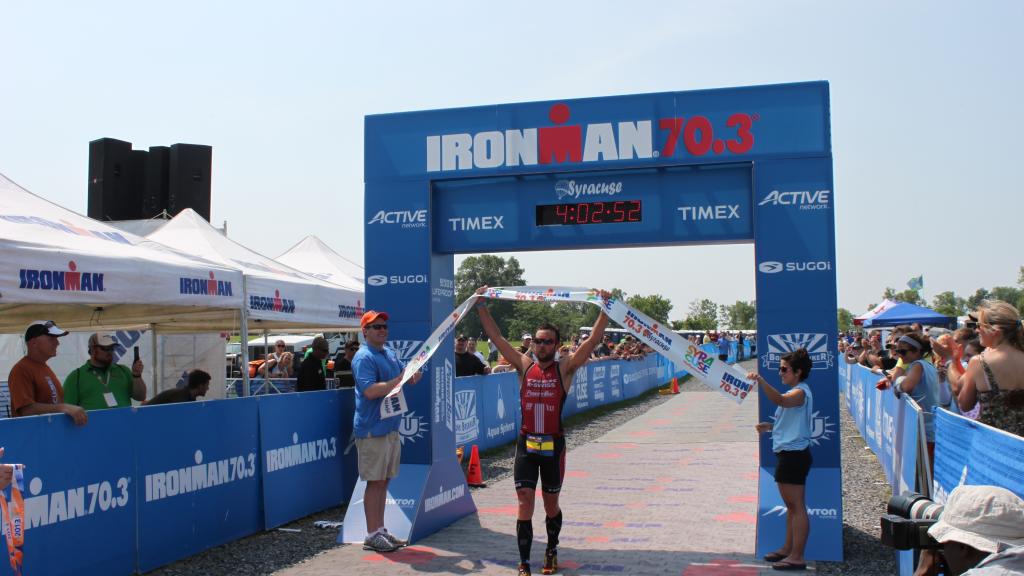 Sponsorship Opportunities
Over the past few years, the Syracuse area has become known as an ideal sporting and hobby destination, hosting major events such as the Ironman 70.3 Syracuse, the Syracuse Nationals and the American Quilters Society Quilt Week. Quite often these events come to Syracuse looking for sponsors and advertisers on the local level.
While the vibrant local sporting community is tremendous in drawing and supporting each such event it is often difficult for the individual planners to connect with the wide array of area sponsors. As one of our local partners we would like to extend to you a list of upcoming sporting and hobby events that MAY be looking for a local sponsor in the coming year. All of these events bring in participants and fans from across the region as well as the nation and have a tremendous reach in terms of advertising potential.
Each event is listed below along with a short detailed explanation and website information. If anyone is interested in learning more about sponsorship opportunities with one or more of these groups please call Visit Syracuse President David Holder at (315) 470-1911.
Ironman 70.3 Syracuse
Where: In and around Jamesville Beach Park
When: June 19, 2016
Details: This annual event consists of 1.2 miles of swimming, 56 miles biking and 13.1 miles of running. Over 2,000 participants typically register for this event.
Website: http://www.ironman.com/triathlon/events/americas/ironman-70.3/syracuse.aspx#axzz3wfhtGaAP
Syracuse Nationals
Where: New York State Fairgrounds
When: July 15-17, 2016
Details: The 17th annual Syracuse Nationals is expected to draw at least 8,000 custom and collector cars and an estimated 90,000 visitors.
Website: http://rightcoastcars.com/index.php
Iron Girl Syracuse Women's Triathlon
Where: In and around Oneida Shorts Park
When: August 7, 2016
Details: Already in its 8th year, this annual event consists of a 600 meter swim, 30k bike and 5k run. This popular event welcomes 1,500 women each year, from experienced athletes to novices alike.
Website: http://www.irongirl.com/home_211.htm#axzz3wfiLvSJF
2016 Bassmaster Open Series
Where: Oneida Shores Park
When: June 30-July 2, 2016
Details: The Bassmaster Open Series offers a Bassmaster Member a chance to earn money and the glory of competing in a nationally acclaimed fishing tournament. Roughly 150 boats and 300 anglers participate in this tournament held each year at Oneida Shores.
Website: http://www.bassmaster.com/open
Senior Softball-USA Northeast Championships
Where: Hopkins Road Park, Liverpool
When: July 8-13, 2016
Details: As a Tournament of Champions qualifying tournament this event draws in softball divisions from across the Northeast. Senior Softball-USA is dedicated to informing and uniting the Senior Softball Players of America and the World. More than 1.5 million men and women over the age of 40 play Senior Softball in the United States today.
Website: https://seniorsoftball.com/
American Quilters Society – Quilt Week
Where: The Oncenter
When: July 27-30, 2016
Details: As one of 8 events around the nation, this four-day show brings in international speakers and world-class exhibits in addition to featuring workshop and lecture series and a merchant mall for it's over 12,000 attendees.
Website: http://www.quiltweek.com/