In 2019, the Visit Syracuse team traveled across the country, attending dozens of marketplaces, shows and summits to draw visitors to the Syracuse region for their upcoming events and conferences. 
In May, Senior Sales Manager Jeff Mickle attended the Sports Event & Tourism Association Summit (formerly known as NASC) in Knoxville, Tennessee. The Sports ETA Symposium is the annual meeting of the Sports Events & Tourism Association (Sports ETA), a non-profit trade association for the sports events and tourism industry since 1992. Throughout the week, Jeff met with hundreds of decision-makers responsible for organizing sports events. You can expect to see Visit Syracuse at the 2020 show in Kansas City, MO next year.
Senior Sales Manager Chad Welch attended the annual Connect Association Marketplace reverse tradeshow August 26-29 in Louisville, Kentucky, where association meeting planners gathered from across the globe to represent a mix of market segments. This year, Visit Syracuse secured 42 six-minute appointments in which we uncovered potential convention opportunities to host in Syracuse. Welch was able to attend keynotes and networking events to continue to build a rapport with our past and future clients.
Recently, Sales Team Leader Greg Snell attended the Connect Faith Marketplace in Grand Rapids, Michigan October 28-30. This annual reverse trade show is a unique gathering of faith-based planners from across the world. Attending for the ninth straight year, Visit Syracuse and the Holiday Inn Liverpool partnered for the event, meeting face-to-face and networking with dozens of planners and colleagues with the goal of booking faith-based business and learning more about trends in other markets.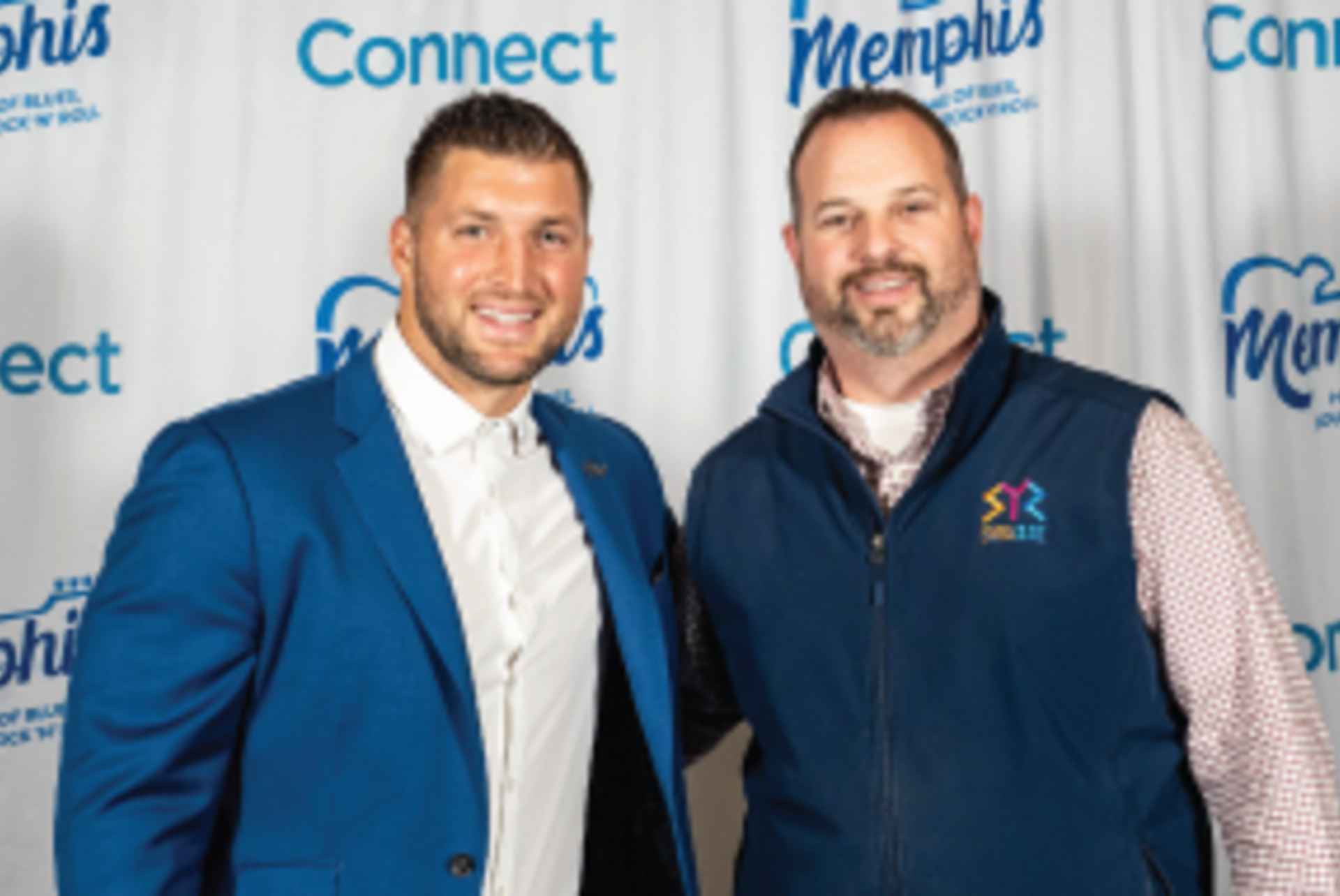 Greg Snell (R) meets former professional quarterback and Syracuse Mets baseball player Tim Tebow at the Connect Faith Marketplace in Grand Rapids this past October.
In 2020, Tour & Travel Sales Manager Mary Moore will be attending the American Bus Association (ABA) Marketplace in Omaha, Nebraska, January 10-14. Joining Mary will be Destiny USA — one of the largest shopping and entertainment centers in the nation — and IHG Hotels of Upstate New York. The ABA Marketplace is an annual industry event that brings together more than 3,500 tourism professionals, tour operators, suppliers and exhibitors. With Syracuse's location at the crossroads of I-90 and I-81 in the heart of New York state, attendees are encouraged to request an appointment with Mary to learn more about why Syracuse, NY is the perfect stopover for tours.