2020 Festival Updates
Monday, July 20, 2020 4:00 PM by Elizabeth Judge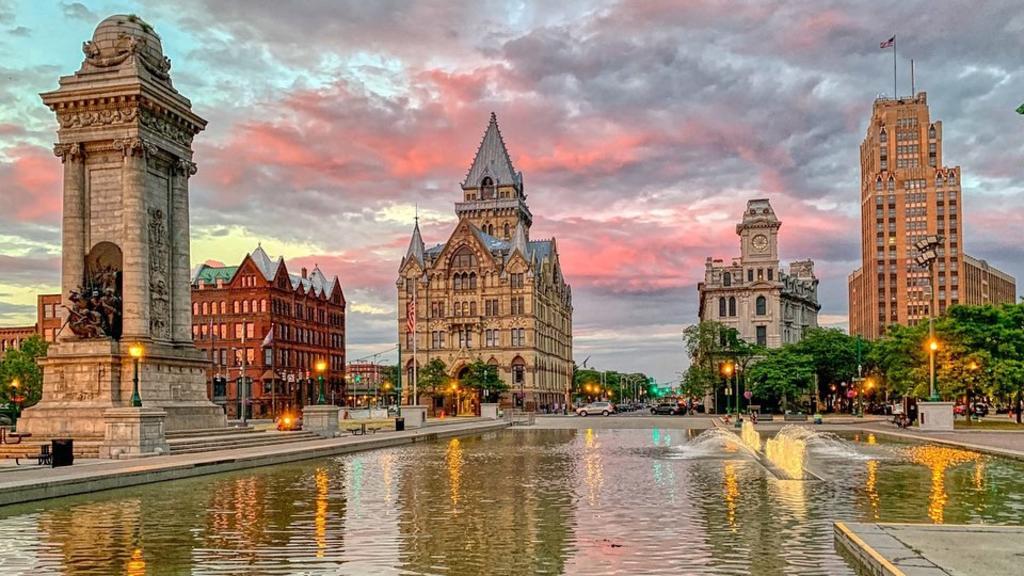 The City of Syracuse and many surrounding areas have suspended the summer festivals and events that would draw large groups of people. As of mid-July 2020, Central New York is only allowed to have gatherings of up to 50 people. Since many of our locals and visitors alike love our summer and fall festivals and special events, we've worked on a wrap-up of which events are postponed until 2021 and which events have gone virtual or take-out for 2020. Check back as we find out more information about some of the region's top summer and fall events. 
July
42nd Skaneateles Antique & Classic Boat Show: The live event has been cancelled but there will be a Virtual Show from July 20th-26th that can be found on their Facebook page
50th Annual Syracuse Arts & Crafts Festival: This popular downtown Syracuse event will be showcased virtually in 2020. The event will feature over 180 artists broken up into seven categories: Fabric, Fiber & Leatherwork, Metalwork & Sculpture, Woodwork, Ceramics, Glass & Mixed Media, Jewelry, 2-Dimensional Work and Photography & Digital Art. Most products may be purchased online, directly from the artists' websites and social media pages. The 50th Anniversary event hopes to be rescheduled for 2021. Find all participating artists here.
St. Patrick's Irish Fest: This popular Tipp Hill neighborhood event will switch to a Live Facebook Stream for 2020. Virtual attendees will have the chance to hear some of their favorite local bands including Flyin' Column, The Public House, The Causeway Giants and The Mere Mortals. There will also be Irish Dancing performances and a drawing of Sweepstakes Raffle winners. You can stream the event from their Facebook page here.
Northeast Jazz & Wine Festival: Suspended for 2020.
August
St. Sophia's Greek Cultural Festival: While the event was originally scheduled for June, and then postponed until August, it has now been suspended until 2021. The 2021 event will take place Thursday, June 10 – Sunday, June 13, 2021.
CNY Scottish Games & Celtic Festival: The 2020 event has been suspended but their 2021 date is set for August 14th.
Syracuse Bacon Festival: Suspended for 2020.
Macedonian Ethnic Festival: The event will be made into a To-Go! Festival with favorite Macedonian dishes and sweets available for take-out on August 1st from Noon-8pm. Check their site for updates on the menu and additional details and set your GPS for a pick-up at 5083 Onondaga Rd., Syracuse, NY.
Skaneateles Chamber Music Festival: The popular music festival has partnered with WCNY and Classic FM to broadcast, livestream and simulcast four Saturday concerts in August. They will also be presenting SkanFest U classes and a KidsFest. Find more information on their website.
The Great New York State Fair: The 2020 event has been cancelled but the Fairgrounds is looking into alternate events.
September
Syracuse Bavarian Oktoberfest: Suspended until 2021.
Syracuse Irish Festival: In-person event suspended for 2020. Further information to be determined.
Festa Italiana: Suspended until 2021.