We're in for 6 more weeks of winter- because I say so.
Thursday, February 9, 2017 2:00 PM by Winter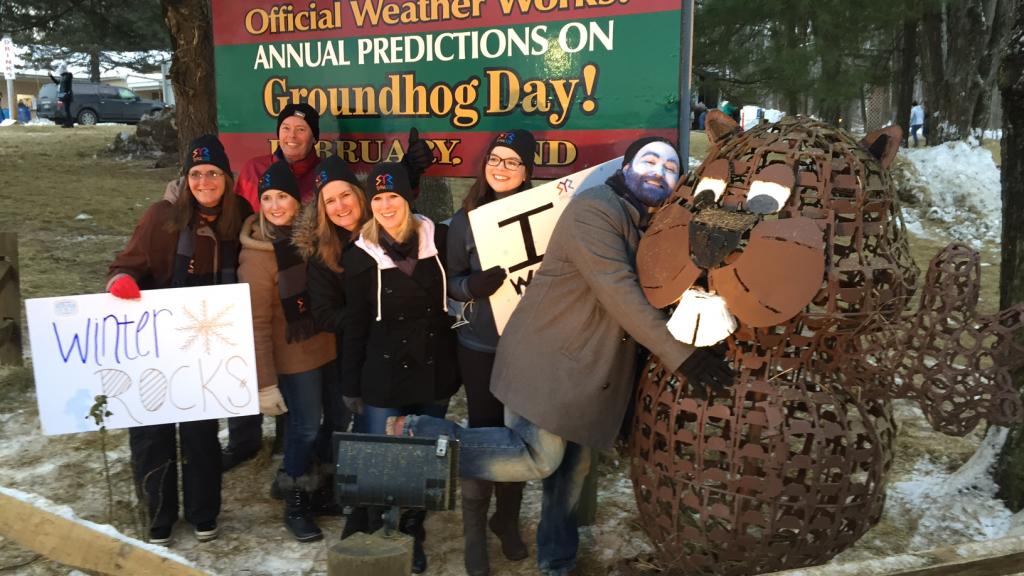 So I know there has been a little bit of hubbub lately about a furry little rodent getting to tell you all when winter is over. Groundhog Day. Righhhht.
Listen, when you're a season, nobody tells you when to snow. I make my own rules. But, I figured I'd go visit dear Phil and make sure this prediction thing didn't get too far out of hand.
And let me tell you – it was a party. Thousands of people come out to cheer for the fuzzy little dude, I was pretty impressed, I mean… as much as Syracuse loves me, Punxsutawney loves this groundhog.
I couldn't help but get in on the action. Some of my biggest fans were at Gobbler's Knob cheering… for me. Yeah, there were a few fans there for my sister Spring too – but barely. They were way outnumbered by the Snow Squad. (That's right, I named my fan club). A crazy fireworks show and a few ridiculous songs later, Phil came out to make his prediction.
6 more weeks of winter, baby!
Like I said, I don't really listen to a groundhog. But it's nice to be validated once in a while.
So lace up the skates! Strap on the skis! Pull out the corncob pipes and the button noses! I'm not going anywhere anytime soon.