Cocktails with Winter Spirit
Thursday, January 26, 2017 3:00 PM by Winter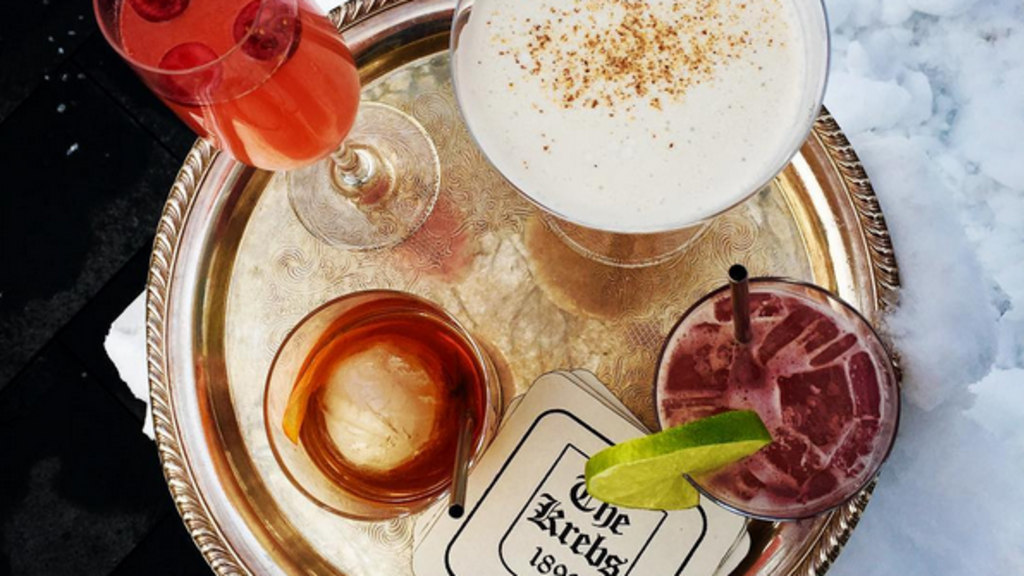 I don't know about you, but when I start settling in, one of the first things I need to do is find my favorite watering hole. I'm talking about bars with chilled wine, anything on the rocks, and ice cold beers on tap.
Oh man, there are a ton of great places. I'm … I'm going to have to … let's start with the cocktails, and I've narrowed it down to my favorites. Yeah, they're named after me, too. What? This is the #OfficialHomeOfWinter, after all.
1. Empire BrewPub "Old Man Winter"
120 Walton St, Syracuse, NY 13202
A nod to my dad in this version of an old fashioned, I can get behind that. This one has Bulleit bourbon, Disaronno, and orange bitters in a rocks glass rimmed with salt & sugar.
2. Pastabilities "Winter Mojito"
311 S Franklin St, Syracuse, NY 13202
Who says you need a beach full of hot, sticky sand to enjoy a refreshing mojito? This one has Mount Gay black barrel aged rum, mint, lime, bitters, and Prosecco.
3. Apizza Regionale "Fireside Companion"
260 W Genesee St, Syracuse, NY 13202
Wood-fired pizza and craft cocktails? Ooo, yeah. The fancy "Fireside Companion" has Teeling whiskey, Cointreau, orange bitters, egg white, and chocolate.
4. Grover's Table "Snowball Martini"
104 Limestone Plaza, Fayetteville, NY 13066
This one is like getting hit with a tightly packed snowball, in a good way. Godiva white chocolate liquor, whip cream vodka, half and half, and a sugared rim.
5. All Who Wander "Dark & Snowy"
315 Fayette St, Manlius, NY 13104
If you think about it, the classic storm I hand out is a snowstorm. A take on the Dark & Stormy, this drink has Monkey spiced rum, Bruce Cost ginger ale, and a lime slice.
6. The Krebs "Tequila Snowfall"
53 W Genesee St, Skaneateles, NY 13152
You guys, this place is NICE. It's in the heart of Skaneateles (Skinny-Atlas). I wore a tie I borrowed from the old man, and it was worth it. The "Tequila Snowfall" is gentle like the first snowfall, with Tequila, Prosecco, elderflower, and cranberry.
These cocktails had me feeling pretty good. You may have noticed my signature chill in the air, and I couldn't help but throw a little snow around. You're welcome.