Dream Big This Winter- Disney Takes The Ice In Syracuse
Wednesday, January 3, 2018 12:00 PM by Mary Kate Harrigan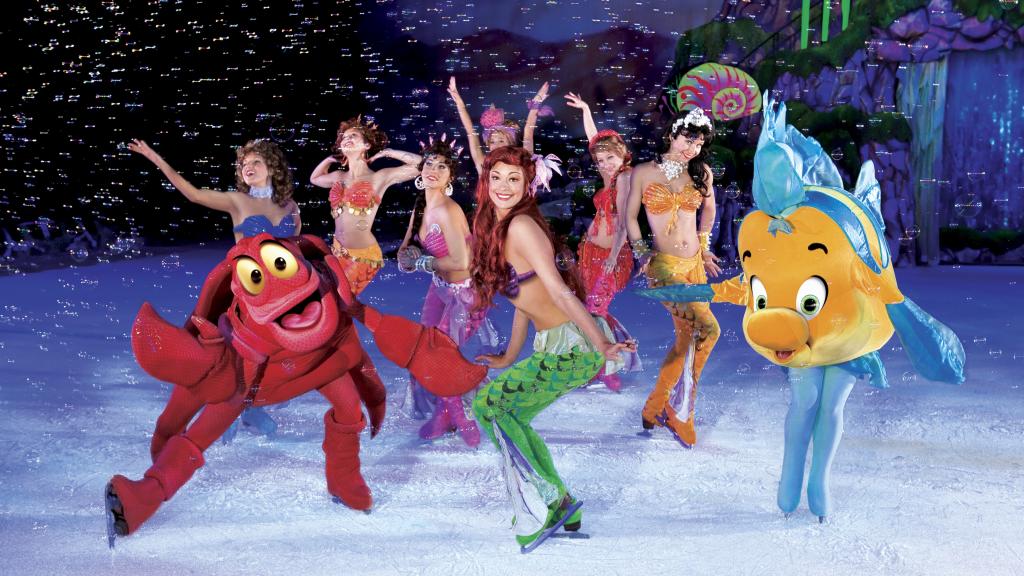 Winter is in full swing in Syracuse bringing countless opportunities for family fun. Take a break from ice skating in Clinton Square and watch the pros give it a whirl by bringing the little ones to see Disney On Ice presents Dream Big . Watch as your kid's favorite Disney characters take to the ice through a tale of the power of love, kindness and making their own magic. The Oncenter War Memorial Arena will come alive as a variety of Disney princesses find their own happily ever after. Here's why you don't want to miss this event:
Beautiful Costumes
The characters on ice will dazzle and dizzy you right down to their costumes. With over 750 pieces in the show, you can imagine the hard work that went into this production. Your kids faces will light up as they see their favorite characters in their signature wardrobes with an average of 5 outfit changes per cast member.
Magical Special Effects
Did you know that it takes on average 7.2 hours of lighting programming for each minute of the show? The attention to detail in this production is crazy and just a sign of the quality you can expect to see. The kids will love the fun special effects that the lighting brings, adding to the magic of the show.
Enchanting Music
Viewers will enjoy the soundtrack of the production which is full of Disney favorites. Your kids can sing along and watch their favorite songs come to life with choreography on ice. There's nothing like seeing your favorite Disney princess perform on ice to your favorite song.
Impeccable Set
The sets are so elaborate that your child will feel like they are right in Arendelle or even the Beast's Castle. From snowflake chandeliers to magical carriages, you'll be awestruck from the scenery and props. There's even a giant waterfall that uses 125 gallons of water making the production interesting for parents too.
Classic Characters
Your kids can expect to see a large variety of Disney characters and maybe even their favorite. Eight different Disney princesses will star in the show along with other Disney friends. Your little one will stay entertained with the unique qualities that each character brings to the show.
 Inspiring Storylines
Let Anna and Elsa of Frozen teach your child the importance of family or watch your child learn the power of friendship and kindness. The true magic of this production lies within the heartwarming lessons that the show brings. The show is a great reminder of the real magic that comes when you take the journey to make your biggest dreams come true.
Tickets are available online or at the Solvay Bank Box Office. Don't miss out on the opportunity to see Disney magic come to life with wintry fun. Bring the family for an icy experience that they won't forget.