Free Concerts at the 2019 New York State Fair
Tuesday, August 6, 2019 12:00 PM by Elizabeth Judge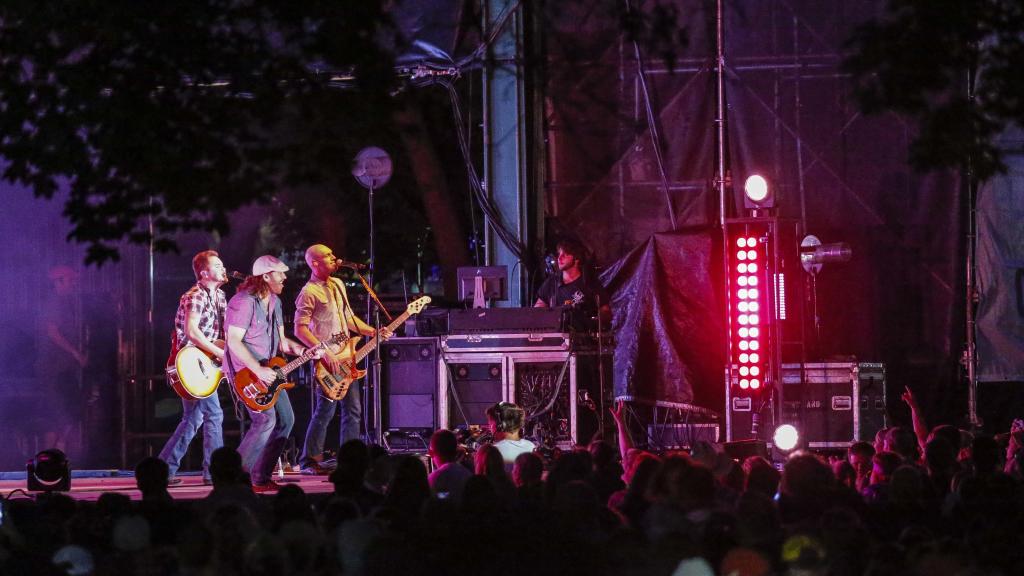 The Stan Colella Stage at Chevy Court is one of the top draws of the New York State Fair year after year. Offering up 13 days of free entertainment across musical genres it's no surprise that concerts at Chevy Court drew more than a quarter million people in 2018. Featuring two daily shows, mid-afternoon and evening, All Chevy Court concerts are free to fair-goers with your Fair Admission. Choose your top acts from our categorized list below and start planning your next (several) trip to the NYS Fair and the Chevrolet Music Festival!
Local: Looking to hear some of the sounds of the greater Syracuse area? Check out these local and regional bands taking over the Chevy Court stage in 2019.
August, 21st, 3pm: Mike Powell & The Black River
August 22nd, 2pm: Devinne Meyers
August 23rd, 2pm: CNY Songbirds
August 24th, 2pm: The Brownskin Band with Joe Driscoll
August 30th, 2pm: Country Swagg
August 31st, 2pm: Atkins Riot
Country: Featuring several rising stars in country music as well as a country classic, you won't want to miss a minute of these country music favorites.
August 25th, 2pm: Jimmie Allen
August 26th, 8pm: Midland
August 28th, 2pm: The Mavericks
August 30th, 8pm: Granger Smith
Rock: From legends to chart-toppers the 2019 Chevy court line-up is stocked with rockers for fans old and young.  
August 21st, 8pm: Bad Company
August 25th, 8pm: Dropkick Murphy's
August 27th, 2pm: Blood, Sweat & Tears
August 29th, 8pm: Vince Neil of Mötley Crüe
August 31st, 8pm: Theory of a Deadman
September 2nd, 6pm: Gavin DeGraw
Bonus: Purchase a ticket and head over to the St. Joseph's Amphitheater, located directly across from the Fairgounds for one of these shows scheduled during the Fair:
August 24th, 5:30pm: Breaking Benjamin with Three Days Grace
August 27th, 7:30pm: KISS World Tour
Hip Hop & Rap: Highlighted by icons of the genre you won't want to miss out on any of these top acts.
August 24th, 8pm: Smokepurpp
August 28th, 8pm: Ice Cube
September 1st, 8pm: The Roots
Bonus: Also appearing at the St. Joseph's Amphitheater during the Fair is the timeless hip hop soul performer, Mary J. Blige.
August 31st, 8pm: Mary J. Blige & Nas
Pop: From Reggaeton to Billboard breakouts there's something for everyone in the pop category. Featuring several daytime shows the whole family can enjoy these popular performers.
September 2nd, 1pm: lovelytheband
August 27th, 8pm: Farruko
August 29th, 2pm: Why Don't We
August 26th, 2pm: Herman's Hermits
R&B/Soul:
September 1st, 2pm: Sheila E.
Folk Rock:
August 22nd, 8pm: Grace Potter
Electronic:
August 23rd, 8pm: Lindsey Stirling