Welcome to the new and improved VisitSyracuse.com! We are so happy you're here. Not only do we have a modern and fresh new look, but we have also added tools to make it easy for you to find anything you're looking for in Onondaga County.
While we hope you find the website user-friendly, we want to make sure of it. Here are our top new tools and how to use them.
New Helpful Features: 
1. Trip Builder Function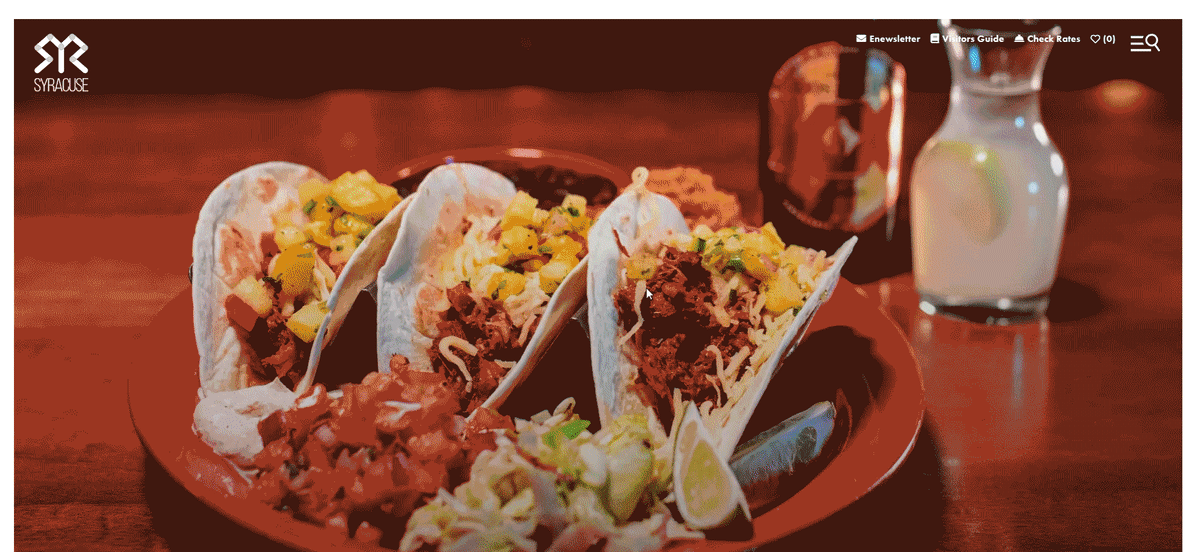 On VisitSyracuse.com, you can "like" businesses, hotels, attractions, and build a shareable itinerary with the friends and family you're planning on visiting with. This will help you make the most of your experience in Syracuse, NY and Onondaga County before you even step foot in it.
For example, if you're looking for places to eat and drink...
Go to VisitSyracuse.com
Scroll down and click on "Food & Drink"
Click the heart icon in the top right corner of the establishment you want to add to your itinerary
Once you're done, scroll to the top of the page
In the top right corner of the page, click on the heart icon
Follow the instructions on the page to share your trip (there's even a map to show you where the establishments are located).
2. Book Your Stay Directly
You can see descriptions of every hotel, motel and bed & breakfast in the Greater Syracuse area and book your stay right here through the Visit Syracuse website!
On the main page of VisitSyracuse.com, click the magnifying glass in the top right corner
Select "Places to Stay" from the dropdown menu
Book your stay in Syracuse by searching your ideal dates of travel
Or select a place to stay and click "Check the Rates"
Then, book it! Presto, you're ready for your getaway to Syracuse!
We can't wait for you to visit us. If you want an idea of what's happening in the Greater Syracuse area, be sure to take a look at our Events Calendar. See you in Syracuse, NY soon!
An event for the entire family featuring food, music, amusements, exhibits, kids' zone and a sneak…
Discover a weekend full of safe winter activities to get you out and exploring the greater Syracuse…