Post-Green Beer Sunday Brunches
Thursday, February 23, 2017 2:00 PM by Winter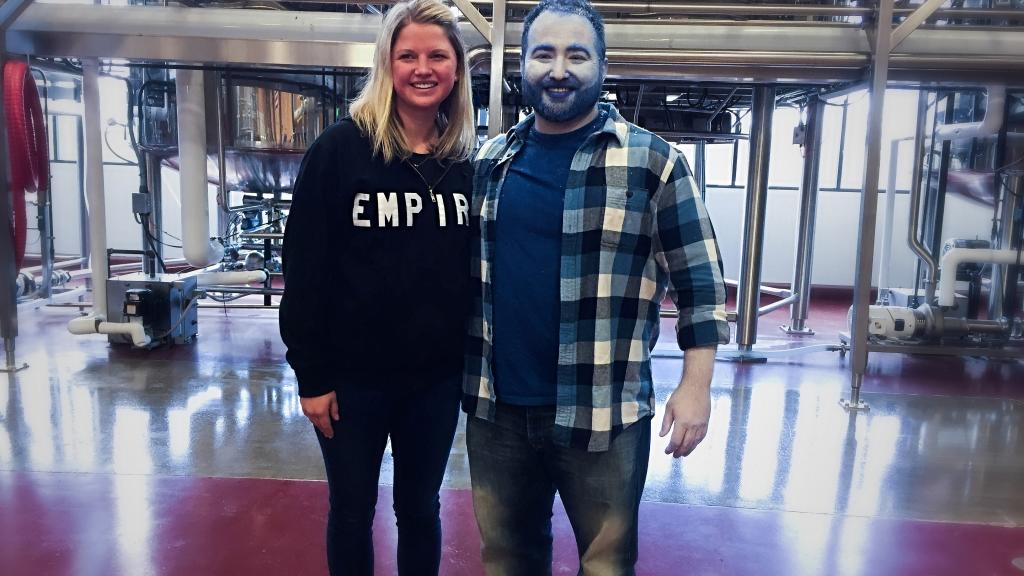 This weekend will be my first Green Beer Sunday, and I gotta tell ya, I'm pretty excited. I mean, who has a St Patrick's Day season? Syracuse does, and it's awesome. It's like my own little mini-season. It's not like I need an excuse to hang around Coleman's Pub all day or anything. I don't tend to over-indulge (perks of being a Season), but for all of you who do, I thought I'd plan ahead this year and round up the best places to recover- the food way. I didn't just move here for the beer, or constant affirmation of love- it was also for the food. So sit down (slowly), sip your coffee and let me help take away the effects of one of the greatest days of the year.
Funk N' Waffles, Come on, you already know. If their Bootsy Brunch waffle (bacon-stuffed buttermilk with 2 eggs & cheddar cheese), or thanksgiving on a waffle (Jive Turkey) doesn't help you rally, nothing will.
Empire Brewing. Empire giveth, and Empire taketh away. Let the brewmasters help you cure what they probably helped cause. Where else are you going to find ingenious hangover cures like Brunch Coffee, or Brunch Poutine (tater tots, fried eggs, gravy, 4 cheeses)?
The Mission Restaurant. Take your brunch with a Mexican twist. Eggs Benny not your thing? Carb away your day of drinking with their variety of quesadillas, chorizo, and guac.
Modern Malt. If now isn't the best time to try their Lobster Benedict (your loss), dive into their Breakfast Tacos, or Tot-Chos, which is the tater tot- nacho fusion we didn't know we were waiting for. The $15 bottomless mimosas are just an added perk.
Cantina Laredo. If their menu wasn't enough of a draw already (Crab Cakes Benedict, with a chipotle wine hollandaise sauce? Classic Syracuse), every brunch order comes with a free mimosa or bloody Mary. You don't even have to take off the sunglasses.
All Night Egg Plant. This hidden gem is well worth the finding. Within their bursting brunch menu there is a "Legal Liquor" section – it's your hangover cure, sign, sealed, delivered.
So go forth my friends, enjoy Green Beer Sunday (responsibly), and when you need a little help the next morning, Winter's Home has your back.