Prost! It's Time For Boos, Brews & All Things Beer in Syracuse
Wednesday, October 2, 2019 1:00 PM by Maggy Stewart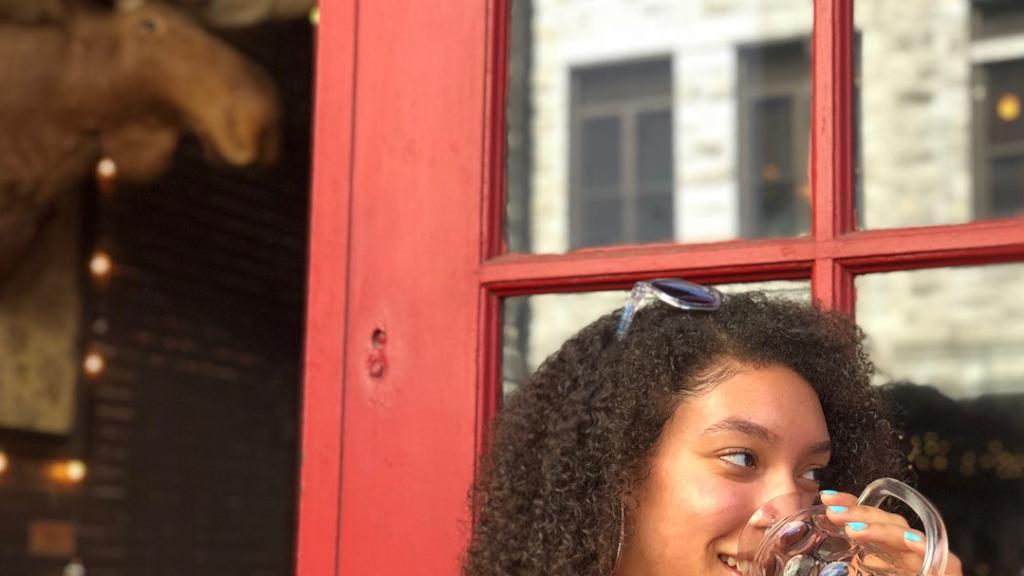 It's fall in Syracuse and that means leaves, lederhosen and lots and lots of beer. Hops take a top spot in Syracuse this autumn, and with a number of events in Central New York, you and your friends can enjoy the best of the region this spooky and savory season. So raise your glass (and fork!) to the tastiest brews and bites our city has to offer. Check out our list of upcoming local Oktoberfests, beirgarten events, hop festivals and more.
When: Every Sat. & Sun., Sept. 14 - Oct. 20
Where: Critz Farms, 3232 Rippleton Rd., Cazenovia, NY 13035
This annual celebration of the season offers something for everyone. From apple and pumpkin picking to wagon rides, cider-making demonstrations, live music, hard cider and beer tastings, corn maze explorations and more, Critz Farms makes autumn fun for the whole family. Admission covers all activities and entertainment and costs $8.50 per person, $5 for seniors, children two and under are free. Crops, food, drinks and gifts are available for purchase. Bonus: admission fee includes a season pass for free admission and unlimited access through the remainder of the season.
When: Fri., Oct. 4, 3 - 10 p.m. & Sat., Oct. 5, 11 a.m. - 10 p.m.
Where: Lewis Park, S. Main St., Minoa, NY 13116
Experience the German Oktoberfest celebration in true German style. The German American Society of CNY presents the 59th annual Syracuse Bavarian Oktoberfest, with festivities beginning on Friday afternoon and continuing through Saturday night. Savor traditional German food and music, imported German beers and domestic favorites as well as a local wine selection. Vendors will be on-site selling German apparel and décor. Take part in the Stein hoist contest, and bring the kids for face painting and fun. Admission is free and so is parking. No backpacks, coolers or pets are allowed. Check out the entertainment schedule here.
When: Fri., Oct. 4, 6 - 9 p.m.
Where: The Syracuse Ukrainian National Home, 1317 W. Fayette St., Syracuse, NY 13204
Looking to taste your way through Europe in just a few hours? Head to the Syracuse Ukrainian National Home for their #Uketoberfest and make your way through their great hall, country by country, sampling a selection of beers from across the European continent. Everything from crisp pilsners to dark stouts and all the varieties in between, this event is for beer connoisseurs and novices alike. A $45 ticket at the door includes your admission to the event and a sample of each featured beer, as well as a souvenir sample glass. Hot pretzels and other pub fare will be available for purchase.
When: Sat., Oct. 5, 12 - 11 p.m.
Where: Syracuse Inner Harbor, 328 W. Kirkpatrick St., Syracuse, NY 13204 (at the Iron Pier Apartments)
Beer, music and food — what more do you need? Come out and taste New York at The Syracuse Inner Harbor October 5. Sample plenty of wine and seasonal fall and craft beers from TJ Sheehan Distributing, with a huge specialty food selection from Limp Lizard Bar & Grill, Jake's Grub & Grog, Bold Coast Lobster Co., Cue-Dogs, The Chicken Bandit Food Truck & Catering, Byblos Street Grill, Sassy Taco Food Truck, The Baked Potato Express, Ma & Pa's Kettle Corn & Popcorn Factory, Skippy's Ice Cream, Blueberries & Lace, and Via Napoli Express Wood Fired Food Truck. Adults and kids can enjoy live local music, stand-up with comedian Pete Correale, cornhole, putt putt, ladderball, giant Jenga, checkers, Connect Four, local vendors and much more. Only $5 to get in, a portion of the proceeds will benefit On My Team16, a not-for-profit providing support for young cancer patients through athletics. 
When: Sat., Oct. 5, 3 - 9 p.m.
Where: Syracuse Suds, Empire Brewing, The Hops Spot, Kasai, Clinton Street Pub, Penny Pub, Modern Malt & Limerick Pub
Part bar hop, part sweet shop — eight local bars and restaurants kick off the fall season with an afternoon full of seasonal, sweet specials you can enjoy around downtown Syracuse. Your wristband is good for the following specials at the above locations: $4 Angry Orchard Hard Ciders, Truly Hard Seltzers, Crown Royal Apples, and $2 premium doughnut specials at participating venues. Attendees will receive a festival map and entry into four grand prize giveaways. Participants can register themselves or groups prior to the event here and pick up their wristbands at Syracuse Suds on Saturday, October 5 between 3 and 5 p.m.
When: Sun., Oct. 6, 9 a.m. - 4 p.m.
Where: IBU Brewery, 3703 Brewertone Rd., Syracuse, NY 13212
Ladies, mark your calendars for an exclusive experience in brewing! Join your friends at this spectacular all-day event where you can learn the ins and outs of brewing by actually brewing a beer with IBU Brewery. RSVP to save your seat — lunch will be provided and event attendees will receive $1 off beers.
HallowHops Brewfest
When: Sat., Oct. 26, 3 - 6 p.m. & 7 - 10 p.m.
Where: Destiny USA Canyon Area, 9090 Destiny USA Dr., Syracuse, NY 13204
Get your "boos" on at the HallowHops Brewfest at Destiny USA and sample 100+ spooky brews from several Central New York breweries. VIP tickets are $55 and general admission tickets are $45; guests will receive a 5 oz. tasting glass upon entering the event. Enjoy ghoul games such as cornhole, pumpkin ring toss and more. DJ Bella will be playing spooky music all night long, and a live feed of the Syracuse University vs. Florida State football game will be streaming during the second 7 - 10 p.m. session. Attendees can also participate in the costume contest with a grand prize awarded to the best dressed guest at the event. World of Beer will be selling various themed food at the Bite Bar. The VIP section of the brewfest in "The Basement" will feature extremely rare high quality beers only available for VIP ticket holders.
When: Sat., Oct. 26, 12 - 3 p.m.
Where: WT Brews, 18 E. Genesee St., Baldwinsville, NY 13027
If cocktails and competition are your thing, then this event is for you. Take part in the pre-Halloween 5K race with a start/finish at WT Brews in Baldwinsville, NY, costumes optional. All participants will receive a Finisher Pint Glass, custom race shirt and Halloween trick or treat bag. Those 21 and over will also receive a complimentary post-race beer. The race will be officially timed and a separate costume contest with prizes will take place.
When: Sat., Oct. 26, 7 - 10 p.m.
Where: Owera Vineyards, 5276 E. Lake Rd., Cazenovia, NY 13035
Presenting its 6th annual costume cocktail party, Owera Vineyards will celebrate the season with DJ entertainment, dancing and all-out Halloween décor. Admission is free and guests can enjoy a cash bar and special food items for sale. Bring your friends and go all out — this year's costume contest winner will receive a $50 gift card to the winery.
When: Sat. Oct. 26, 3 - 9 p.m.
Where: The Hops Spot, Limerick Pub, Kasai, Penny Pub, Clinton Street Pub, Syracuse Suds
Featuring six downtown venues, tickets can be purchased for attendees to receive delicious drink deals like $3 Labatt Blue Lights, $4 Devil Shots and $4 Witches Brew mixed drinks at participating locations. Registration begins at The Hops Spot from 3 to 5 p.m., and attendees can crawl their costumes through downtown, making stops at Limerick Pub, Kasai, Penny Pub, Clinton Street Pub and Syracuse Suds. Grand prize contests include best group costume, scariest costume and sexiest costume. This is a 21 and over event, rain or shine.
When: Sat., Oct. 26, 6 - 11:30 p.m.
Where: Finger Lakes On Tap, 35 Fennell Street, Skaneateles, NY 13152
All 62 taps. All in one day. Advance sale tickets only. Limited to 50 people. Are you in? Join your friends at Finger Lakes On Tap this October for a marathon event — flights of four 1-ounce pours every 15 minutes starting at tap number one. Enjoy the first pour and the first pitch of the World Series Game 4 on the big screen. Get your T-shirt and grab some drink tokens while you're there, you and your pals are in this one for the long haul.
When: Thurs., Oct. 31 - Sat., Nov. 2
Where: Buried Acorn Brewing Company, 881 Van Rensselaer, Syracuse, NY 13204
For three days only, Buried Acorn Brewing Company is transforming their entire brewhouse into a haunted house full of thrills, chills, haunts and beer! For $10 admission, guests can experience the spooky display all while enjoying craft brews to calm their nerves. Check out more info here and save room for a pint and a scare…if you dare.
When: Sat., Nov. 2, 5 - 8 p.m. (4 p.m. start for VIP admission)
Where: The Landmark Theatre, 362 S. Salina St., Syracuse, NY 13202
November is the month we give thanks for many things, including craft beer! Celebrate and support New York craft beer at one of the state's most authentic beer festivals, organized by the New York State Brewers Association at the historic Landmark Theatre in downtown Syracuse. This unique fest features over 150 specialty craft beers from breweries across the state, poured by the brewers themselves. Guests will receive a 7-ounce souvenir tasting glass and can also enjoy appetizing food samples provided by some of Syracuse's best eateries. Enhance your craft beer experience by upgrading to VIP tickets and get early festival access to sample exclusive small batch brews and hang with the brewers before the party begins. Advance sale VIP tickets can be purchased for $75, general admission is $55. Check out the list of participating breweries here and save the date to #ThinkNYDrinkNY. 
Best of NY Food & Drink Festival
When: Sat., Nov. 23, 12 - 8 p.m., & Sun., Nov. 24, 12 - 5 p.m.
Where: Marriott Syracuse Downtown, 100 E. Onondaga St., Syracuse, NY 13202
Experience the best of New York, all in one place. Visit the historic Marriott Syracuse Downtown this November for a food and drink showcase featuring the best New York State made products, foods and beverages, tastings, cooking demonstrations and more. For $5, guests can enjoy samples, contests, food and drink tutorials and special entertainment, all while indulging in the very best New York has to offer.
Do you have an upcoming event you'd like to highlight on our site? Submit your events here.