Ready for Ringo?
Tuesday, May 31, 2016 12:07 PM by Justin Lynch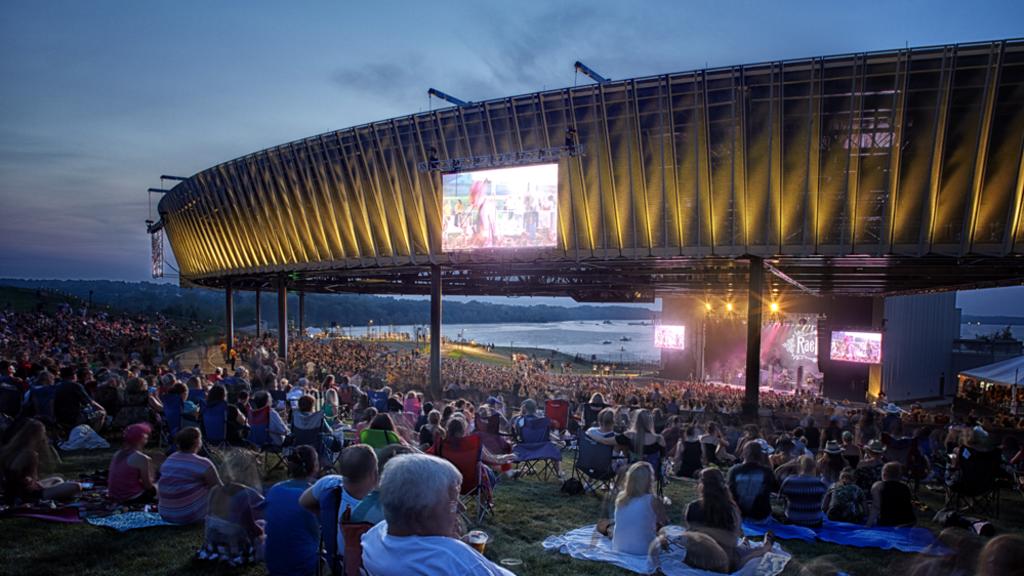 The Lakeview Amphitheater kicks off its inaugural season this Friday, June 3rd, with a performance by singer, songwriter and Beatles drummer, Ringo Starr.  While it wouldn't be the first time a Beatle has been in Syracuse, it will be the first time that many have experienced Syracuse's newest concert venue. 
Situated on the west shore of Onondaga Lake and across from the New York State Fairgrounds, the Lakeview Amphitheater has plenty of parking, and is conveniently located off of I-690.  For directions and detailed and parking information, click here.
Important Takeaways About Parking:
- Parking lots open three (3) hours before listed concert times.
- Exit 6 from I-690/NY-695 will remain closed for show dates that do not coincide with the New York State Fair. You MUST use Exit 7 from I-690 to access the Lakeview Amphitheater from the highway.
- Tailgating is strictly prohibited.
- Overnight parking is not permitted.
- Passenger Vehicles: $10.00 per vehicle (Accessible Parking for Guests with Disabilities: $10.00)
- Shuttles: FROM THE BROWN LOT- For large events that utilize the Orange AND Brown lots for parking, Centro will operate shuttles for guests in the Brown Lot to transport them up to the front circle/main gate of the Lakeview Amphitheater. Brown Lot shuttles will pick guests up and drop them back off in the Pink Lot. FROM DOWNTOWN SYRACUSE-Centro runs an express service from the Centro Transit hub (downtown Syracuse) to the front circle/main gate of the Lakeview Amphitheater beginning approximately two hours before each event and ending approximately one hour after the conclusion of each event. Exact departure times may vary, please check Centro's website for detailed information. Regular Centro fares will apply and all Centro passes and transfers will be accepted for this service.
Once you're past the gate, you'll be greeted with fantastic views of the lake shore and a glimpse of the downtown skyline.  The amphitheater's state of the art design makes concert going a truly enjoyable experience!  Check out the FAQs to help plan your for the show.
Noteworthy FAQs:
Q: Where is Will Call located?
A: For Will Call pick up, please visit the venue box office. You will need to return to your location in line after picking up tickets to enter the facility.
Q: Do my tickets include access to the New York State Fair?
A: A ticket for an amphitheater show held during the New York State Fair will receive complimentary admission to the Fair. The ticket is good for one entry any of the twelve (12) days of the fair.
Tickets to amphitheater shows held earlier in the summer (that do not coincide with the New York State Fair are not applicable for this offer.
Q: Can I bring my lawn chair?
A: Low-back lawn chairs are allowed, however lawn chairs with a seat higher than 9" off the ground are not permitted within the venue. Rental chairs will be available for those that do not wish to transport & carry a chair to the venue. *Subject to change based on artist restrictions. Please call the box office to confirm
Q: Are pets allowed in the amphitheater for concerts?
A: While pets are permitted in the park for non-concert days, pets are not permitted during concerts. Certified service animals are permitted and admitted into the amphitheater. Each service animal must remain with its owner and be restrained.