Syracuse Events Halloween Weekend 2017
Friday, October 27, 2017 10:00 AM by Mary Kate Harrigan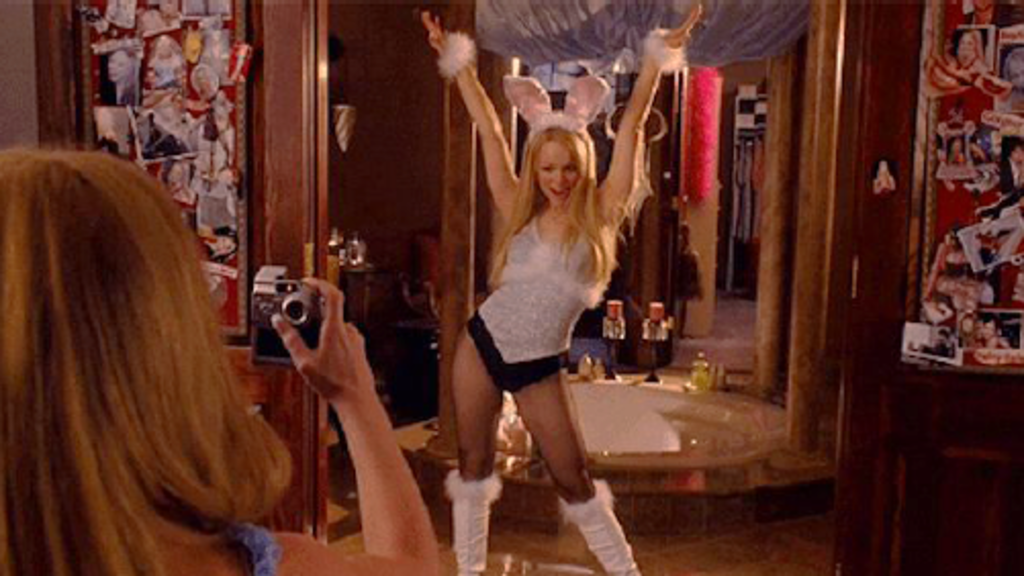 Syracuse turns Scarycuse this weekend as the countdown till Halloween winds down. Whether you're looking for a fright or just a fun night out, the Salt City has something to offer you. Grab your ghoul-friends or your boo and check out some of the great things happening this Halloweekend.
Fright Nights at the Fair
When: October 27-29 at 7:00 pm
Where: Beef Cattle Barn at the Fairgrounds
What is Halloween without getting a little scared? This Syracuse classic comes to the Fairgrounds every October and is always a hit. With something new every year there are always unexpected spooks coming your way. If you dare, come walk through The Revenge of "IT," The Haunted Mansion, The Chainsaw Massacre, The Insane Asylum and Dead Pirates. The horror attractions will be sure to scare even the bravest of haunted house goers. If scary isn't for you then bring the kids on one of their non-scary children's amusement rides or hang out by the food concession stands. 
When: October 27 at 8:00 pm
Where: Armory Square
Need an excuse to dress up this Halloween? Look no further than the Halloween Cuse Crawl. Over 2500+ participants will take to the bars of Downtown Syracuse for the Halloween celebration of a lifetime. If you can make it to all ten bars then you'll win some official Cuse Crawl swag. If you are 21 or older this is an event not to miss. Drinking is entirely optional but there will be drink specials on deck for all participants. Bring your friends, dress up in your wildest costume and take on the Cuse Crawl challenge. Cuse Crawl is not responsible for any spooky hangovers that might follow.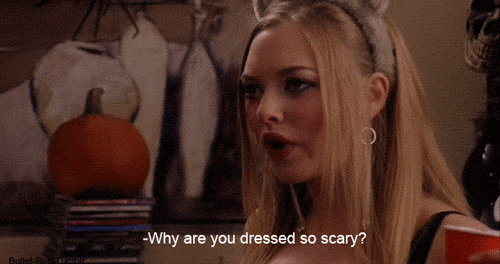 (Image via rebloggy.com)
Halloween Masquerade Ball
Where: The Marriott Syracuse Downtown
When: October 27 at 8:00 pm
If you're looking to wear your best this Halloween, attend an elegant masquerade ball at the Marriott Syracuse Downtown. Presented by the Syracuse Silver Knight Foundation and 40 Below, this is the perfect excuse to put on your best formal suit or dress. Bring your own masquerade mask and enjoy a night of dancing and an open bar with beer, wine, and soda. Must be 21 or older to attend! Bonus: The hotel is rumored to be haunted, keep your eyes open for any historic haunts.
Where: The Rosamond Gifford Zoo
When: October 28 & 29 from 10:00 am-3:00 pm
If you're looking for an un-spooky event for the whole family then the annual Zoo Boo is the place to go. Costumes take over the zoo as it opens up for trick-or-treating, animal demonstrations and a variety of live entertainment for children. Dress your little one up as their favorite animal and then come see the real deal at the zoo. Costumes are encouraged for the whole family. 
Where: Long Branch Park
When: October 28 at 10:00 am
Syracuse embraces sports of all kind, that's why we love this part golf, part bocce and part bowling event. Want to hurl a small cannonball along a "country road" that stretches two miles? Yup, you can do that here. Go ahead. The team with the least amount of under-handed throws to reach the end of the road wins. Get together a team of four, brainstorm some group costume ideas and get out there. You must be 21 and up, and costumes are required. If you just want to spectate then grab a bite at one of the food trucks in attendance and offer your moral support. 
Where: Billy Whittaker's Car & Trux
When: October 28, 10:00 am
Join Ted and Amy from 93Q for a spooky pet costume contest. Think your pooch is cute enough to win you a prize? Pick out a creative costume for your pet and join the masses of decked out animals. Prize categories even include "most unique pet" and "pet and owner combo" so you are welcome to even bring an iguana and dress up with it. Don't have a pet? This is the perfect excuse to get your pet fix and admire everyone else's. 
 
Where: Destiny USA
When: Celebrate Halloween at Destiny USA! for trick or treating at 150+ stores, dining, and entertainment venues. Plus, enjoy our FREE movie, "The Great Pumpkin, Charlie Brown," in the Canyon starting at 4 p.m. and replaying every half-hour!
For more ways to enjoy Halloween weekend, check out our Spooktacular Syracuse blog post featuring haunts from the New York State Haunted History Trail.