Syracuse is your Stage
Monday, May 9, 2016 3:18 PM by Justin Lynch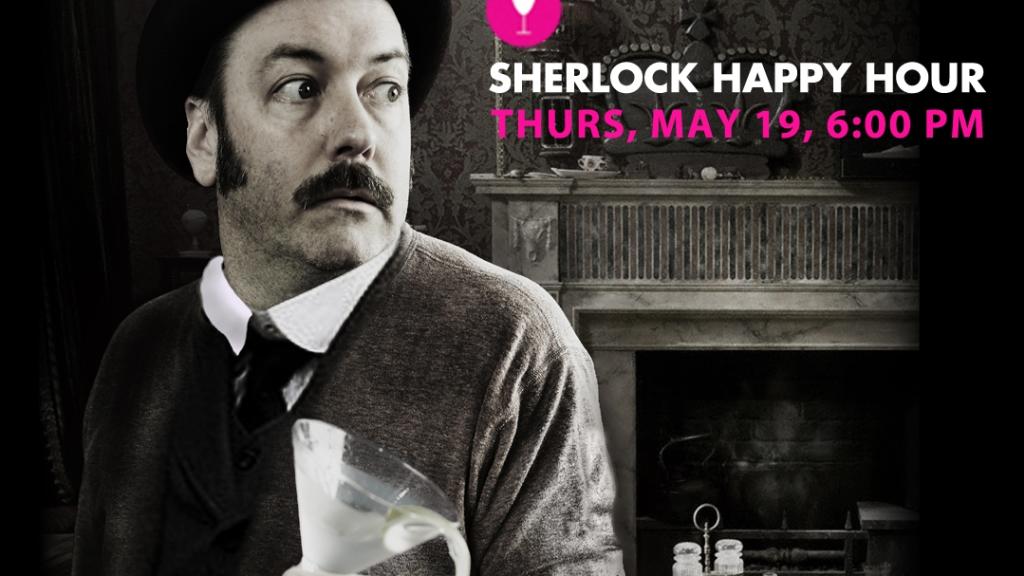 Put your sleuthing skills to the test and DO YOUR THING in a Syracuse-themed scavenger hunt while enjoying tasty appetizers from Dominick's Restaurant and half priced bar drinks (including signature drink, "The Watson") before Syracuse Stage's 7:30pm curtain of "Baskerville: A Sherlock Holmes Mystery". This is a FREE pre-show event for ticket holders. Sherlock Happy Hour at Syracuse Stage is Thursday May 19, 6:00 p.m. - 7:15 p.m
The earlier you arrive, the more prizes you will get.  Magnifying glasses, disguises and lots of Visit Syracuse swag are waiting to be found! Grand prize for the Scavenger hunt is a basket full of local products and your very own Sherlockian deer hunter hat. You must complete the scavenger hunt at Syracuse Stage's Happy Hour to be entered to win.
Get your clues here
Ken Ludwig's Baskerville: A Sherlock Holmes Mystery is a madcap comedy spoof of Sherlock Holmes' most famous case. Arthur Conan Doyle's frightening tale is transformed into a fast-paced, murderously delightful, comedy thriller as five actors take on a multitude of roles, including the famous sleuth and Dr. Watson. The show runs May 11-29.
Purchase a ticket to the performance on Happy Hour night
or Enter for your chance to win tickets to the show and happy hour!