The Roaring 20 Things to Know going into the Syracuse JazzFest
Friday, June 9, 2017 3:00 PM by Visit Syracuse Staff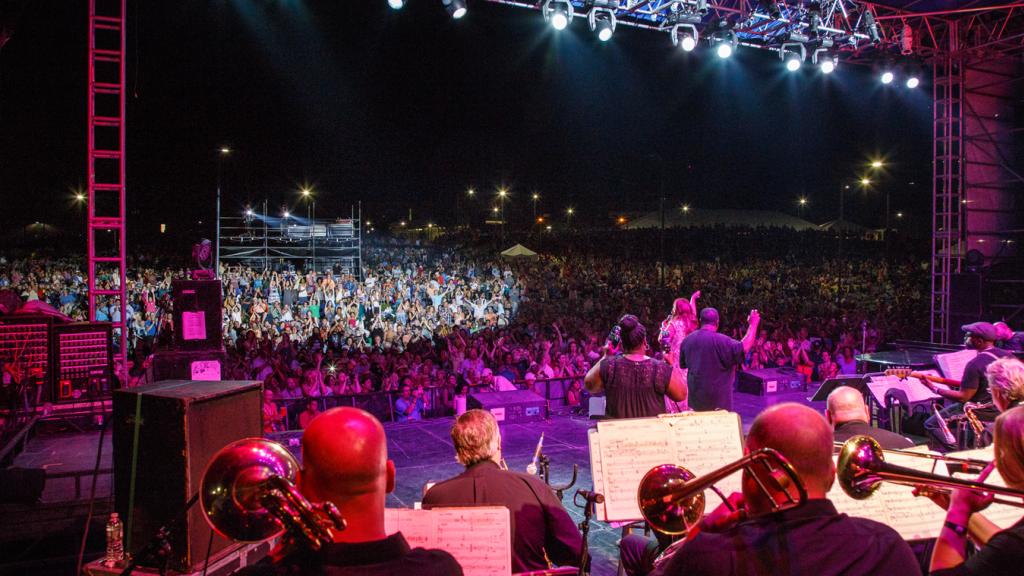 1.The tradition of Syracuse JazzFest runs deep-as this year marks its 35TH year
2.Artists who have performed in the past included Aretha Franklin, B.B. King, and Ray Charles
3.A fireworks display is scheduled for Friday night at 9:15PM (tentative schedule) provided by Price Chopper
4.In the 1930's, jazz reached new levels of sophistication in the Swing Era, reflecting America's need for self-esteem following the Great Depression. 
5.Syracuse hosts the largest free Jazz festival in the NorthEast
6.There will be food trucks, wine, and craft beer stands
7.Asleep at the Wheel (performing this weekend) caught their big break in music when Van Morrison ("Brown Eyed Girl") mentioned them in an interview with Rolling Stone.
8.Jazzfest been ranked as the Central New York Region's "Best Music Festival" for the past 10 years
9.Todd Rundgren (headliner for 2017 schedule) had a major hand on his biggest hit album Something/Anything?  (1972) where he wrote, played, engineered, and produced everything on three of the four sides of the album 
10.Bring your own lawn chairs and blankets as seating is limited
11.At 12 years old, Canen (performs Saturday at 7:30PM), born and raised Ithaca native, posted a video to YouTube of her singing "Ain't no Sunshine" which today has over 180,000 views
a.Get a sneak peak for this weekend: 
12.On campus parking will be $5 from 3-6 pm & $10 from 6pm-close 
13.Marc Broussard's hometown of Carencro, Louisiana, where he still resides was used for the filming of his biggest hit "Home" with close to 2 million views on YouTube
14.Founder Frank Malfitano created JazzFest because he wanted to bring back to his hometown what he had seen across the country
15.Keep a close eye on the weather for this weekend and plan accordingly
16.Rebirth Brass Band (Saturday at 6:30) can be seen on the critically-acclaimed HBO series "Treme" or heard on episodes of The CW's "The Originals" and CBS's "NCIS: New Orleans" 
17.For safety, no coolers or backpacks will be allowed at the festival
18.Ramsey Lewis has topped the charts with "The In Crowd" "Hang On Sloopy" and "Wade in the Water" which all sold over 1 million copies and were awarded golden records
19.Nicholas DiMaria (Friday at 7:30) is an 18-year old trumpet player who attends the Manhattan School of Music where he majors in Jazz Arts.
20.There will be International film showings about music icons at 4pm in OCC from Thursday-Saturday
 
Credit:  Paris Babers