The Wonderful World of Winter: Outdoors Edition
Monday, March 6, 2017 5:00 PM by Winter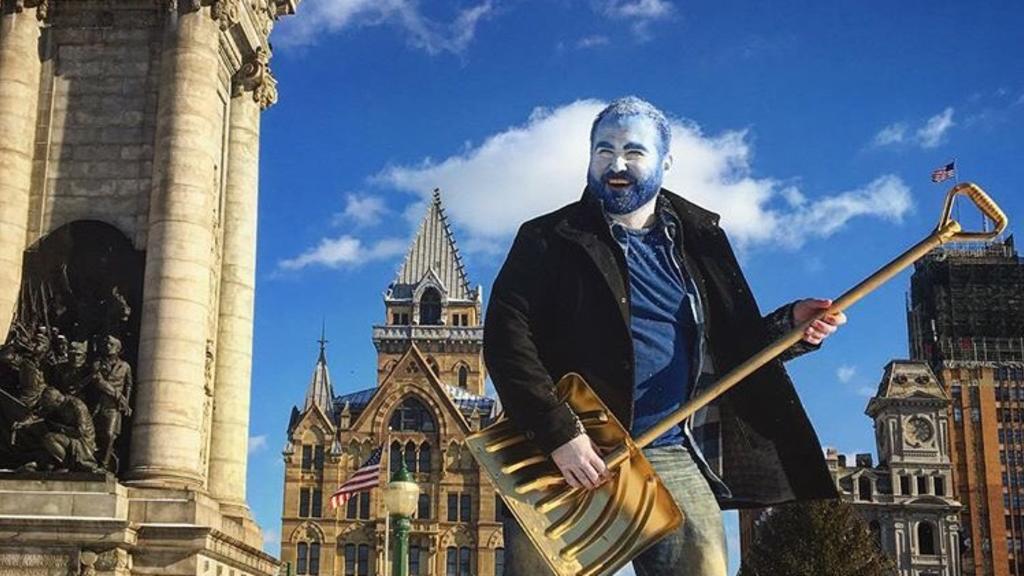 I've been here a few weeks so I've had time to get acclimated and explore my new home. And lemme tell ya, there's no shortage of things to do. Being the chill guy that I am I tend to prefer the outdoors. So let me share with you my top 4 favorite places to be outside during the best time of the year (because come on, you wanna know what I think).
I got a soft spot in my heart for Clinton Square. After all it is where Visit Syracuse helped announce my arrival to the world. And lemme tell ya when you've been around as long as I have, you start to appreciate the timeless things, like a nice ice rink, and a cup of hot chocolate. Plus, you're literally skating on history, since it used to be part of the Erie Canal! You can't tell me that's not... cool.
yeah, yeah I'm an animal person, I'm a season, not a monster! But I especially like the Rosamond Gifford zoo because they have animals that appreciate me too! From the red and grey wolves, to the Bengal tigers, and red pandas, the zoo has animals that come out to play when I'm around too- truly Syracusian. So bundle up, strap on your boots and watch animals enjoy what really matters- me.
Explore Syracuse through new eyes with the Creek Walk. I walked this baby from the lakefront down by Destiny USA all the way to Empire Brewing! (Okay so Empire isn't on the Creek Walk per say, but it's right next to it.) Not many cities allow you to walk around like this one does. From the bay through downtown, IMO the views from this path are arguably better during Winter than any other time of year.
because it's not a park it's a forest. Come on! You can snowshoe, hike, cross country ski and take carriage rides. Through a forest. You can even put my snowman building tips to good use. This place is what Winter Wonderland was written about!