Watch the Winter Olympics in Syracuse, NY
Friday, February 2, 2018 2:00 PM by Mary Kate Harrigan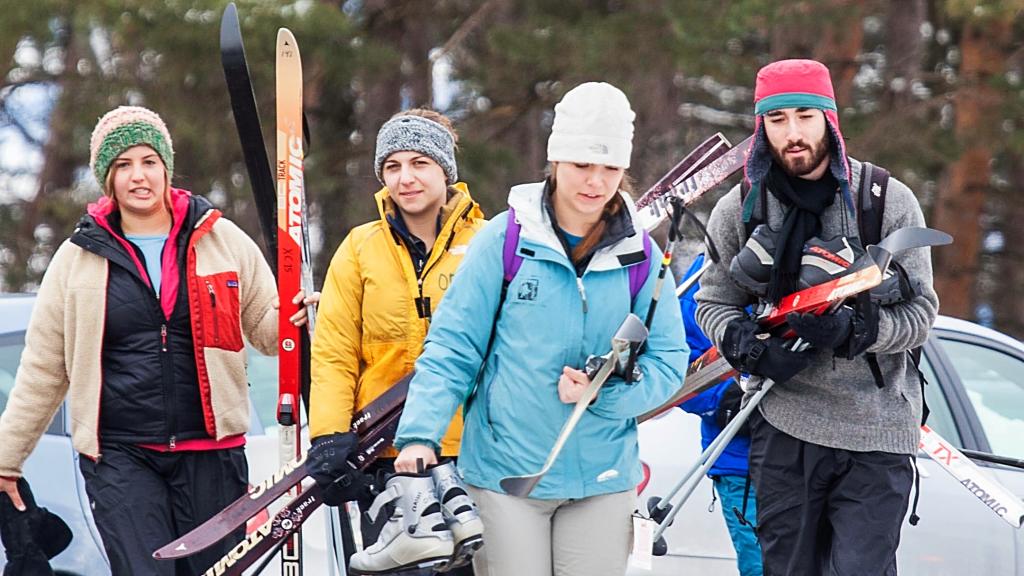 The Olympics are swiftly approaching, faster than a speed skater! Can't make it to Pyeong Chang? That's okay, Syracuse has all the winter and all of the best spots to watch the games. So come to our neck of the woods and enjoy our pick of places to cozy up and enjoy the games!
Grab a stein of your favorite beer at this German biergarten themed hot spot. It's all the fun without a plane ticket to Germany! Have a drink, eat some peanuts and cheer on whatever team your heart desires. Why not take to this spot for the Winter Olympics?
Watch teams come together from all over the world at a spot where beer comes together from all over the world. If you can't grab a flight to the actual games, then grab a flight at World of Beer and cheer on your team. Hint: World of Beer is also on the Sip on Syracuse beverage trail, make sure to earn a stamp while enjoying your drink!
Head on down to Blarney Stone, a popular local spot in Syracuse's Irish neighborhood, Tipperary Hill. Keep the drinks coming or enjoy a Blarney burger while watching the games. With great deals on drinks and food, this is a spot you can spend all day (or night) at.
Come on down to this bar and restaurant located at Labrador Mountain to watch the winter games. Grab one of their many seasonal beers on tap, some wings or their smoked pulled pork nachos while you're at it. This bar makes for the perfect stop between runs or a place to cozy up and catch up on winter sports.
Come for the gold medal worthy chicken tenders but stay for the flat screens and get your Olympic fix. Wash your meal down with a pint of beer and enjoy this classic Cuse sports bar. You're guaranteed to have a good time, it's in the name.
Pay a visit to Toggenburg Mountain to watch the Olympics at The Foggy Goggle then hit the slopes like a pro. The Foggy Goggle is not what you'd expect out of ski bar and restaurant, their menu features options like roasted pork loin and seared scallops. It's your one-stop-shop for not so typical bar food, gorgeous mountain views and true wintry Olympic vibes.
There's plenty of spots in Syracuse to get your curling, luge, skating or boarding fix during the winter games. Bring a couple friends, fill up on food and drinks, and enjoy the winter fun!