What to do in Syracuse on Thanksgiving Weekend
Wednesday, November 18, 2020 4:00 PM by Visit Syracuse Staff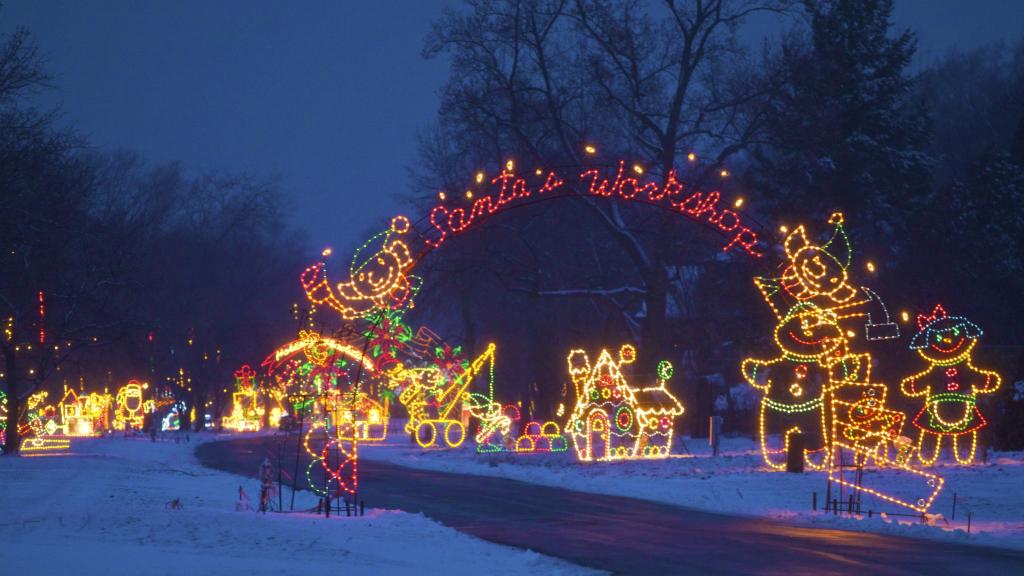 Thanksgiving weekend is all about turkey, family, and friends. But that's not all! Even in 2020, Syracuse is full of events and activities to kick-off the holiday season. Check out this list of what to do in Syracuse on Thanksgiving weekend and make sure to double-check each locations COVID guidelines before going!
For the Holiday Lovers
Tree Lighting Celebration
To limit gathering sizes the Live Tree Lighting Celebration in Clinton Square was cancelled for 2020. The City of Syracuse is however offering a virtual "Home for the Holidays" celebration along with Cumulus Media. The event is still scheduled for it's typical day-after-Thanksgiving date, which is Friday, November 27th. Viewers can watch the entire event on the City's Youtube channel, beginning at 6 p.m. Virtual entertainment performances by the Syracuse City Ballet, Latin/Soul Trombone Player Melissa Gardiner as well as other local performance groups will be shown. Ice skating at the Clinton Square Ice Rink will still be available, weather permitting, limited capacity and by reservation only.
Gingerbread Gallery Opening
This year's Gingerbread Gallery is offering two options for those that love to check out these holiday houses. In-person visits will be allowed on a reservation/ticket basis only. Tickets must be pre-purchased but visitors will have access to explore the entirety of the Erie Canal Museum, including the full-size canal boat replica and 200 years worth of Erie Canal history. New this year, the Museum will offer a virtual option for the Gallery that will include close-ups of each entry and the experience of walking through the village. The Gingerbread Gallery will open daily from 10 a.m. – 5 p.m. beginning November 20th, 2020 with the virtual version available shortly after Thanksgiving.
Lights on the Lake
Another classic Syracuse tradition is Lights on the Lake in Liverpool. This holiday display is a favorite for both first-timers or annual visitors. It is important to note that 2020 admission is available online only and must be purchased in advance. Tickets are limited per day.
Thanksgiving Christmas Movie Festival
Once you've had your turkey dinner what better way to relax than moving on to another holiday, with the Fingerlakes Drive-In's Christmas Movie Festival. One ticket gives you access to four showings starting with the Polar Express at 6:15pm, Elf at 8pm, Christmas Vacation at 9:45pm and Scrooged beginning at 11:15pm. Concessions will be available if you're still feeling hungry after your big meal. Patrons can come and go as they please. The series of films will be showing from Thursday, November 26th through Saturday, November 28th.
For the Family
Discover the M.O.S.T
Bring the whole family down for an afternoon at the Milton J. Rubenstein Museum of Science and Technology. Their new Nature's Ninjas exhibit offers a live show twice a day with a variety of animals including armadillos, iguanas, a bearded dragon and more! While the Museum is closed on Thanksgiving Day it is open the remainder of the weekend.
Family Wreath Making
Enjoy a holiday family craft this Thanksgiving weekend at Abbott Farms. On Saturday, November 28th the Farm will host a self-guided wreath making activity in 45-minute increments from 4pm – 7pm. Abbotts will provide everything needed to make a picture perfect wreath for your front door! Select your time slot and purchase your tickets online!
Estella Scrooge: A Christmas Carol with a Twist
Syracuse Stage is proud to continue their virtual offerings combined with their traditional family holiday musical with this stage adaptation that delivers the spirit of Dickens. Debuting Saturday, November 28th and streaming through January 31st, 2021, this unique take on a classic story combines several Dickens classic tales brought to life via a Broadway musical. Tickets may be purchased online here. The Syracuse Stage box office will not be directly selling tickets for this event.
For the Foodies
Thanksgiving Dinner
Does 2020 have you stressed out? Let someone else do the cooking this year! Discover which restaurants in the Syracuse area are offering take-out dinner options with all your favorite Thanksgiving classics, a few are also open for in-person dining. Make sure to pre-order or make reservations now before it's too late! Just looking for dessert? Order up pies, cookies and more from bakeries like Sweet Praxis, Cathy's Cookie Kitchen and others! 
Cooking Classes at Vince's Gourmet Imports
Test out all those cooking skills you picked up during quarantine! Vince's Gourmet Imports is a family-owned business that sells a variety of imported food items as well as dishes, espresso makers and prepared meals. In addition to their variety of products on sale they also offer hands-on cooking classes focused on Italian cuisine. If you haven't had your fill of food on Thanksgiving Day, register for one of their two available classes on Saturday, November 28th. Learn how to make Homemade Fettuccine Ravioli and Tortellini at 10:30 a.m. or Greens, Beans and Ricotta Gnocchi at 2 p.m.
For the Shoppers
*Please Note: Even for those businesses located in the newly designated Orange Zones within Onondaga County, retail shopping is still permitted, including at Destiny USA. Please follow all social distancing guidelines, face covering requirements and any additional health and safety measures individual locations may have implemented.
Small Business Saturday
There's no better year than 2020 to shop and support local! From local boutiques to sweet treats, the Syracuse area has something for everyone on your list this holiday season. Find the perfect gift for your family or friends, or just treat yourself, with our list of some of the top spots to shop.
SKY Armory Pop-up Shoppes
Rather than their annual Night Market event, Sky Armory is hosting 35 days of holiday shopping with local artisans, makers and retailers! Running from November 18th through December 23rd, including Thanksgiving Day, customers can stop in any time between 11am – 8pm and shop unique gifts from local, small businesses. SKY is even opening up their Tasting Room during the daily events, featuring fine wines, craft spirits and beers with a bistro menu. Admission is free.
Black Friday Farmers Market
Shop local farmer and flea market finds with this special Farmers Market day! Locally produced fresh food, crafts, candles, masks, art, vintage products, holiday decor, and more will be available for purchase. The Market will run from 1pm - 7pm on Friday, November 27th at the CNY Regional Market.