There is so much to love about Syracuse, NY and as a four-season destination, we have some of the best dining options, trendy boutiques, and unique entertainment activities right at our fingertips. Our team prides ourselves on knowing all about the local gems this fine area has to offer, but when it comes to recommending top spots to visitors we decided to turn to our community for help! 
What Did We Do?
Throughout the month of March, Visit Syracuse invited our local community to share their opinion in the first ever Syracuse Showdown. Every Thursday throughout the month of March, we asked our Instagram community to vote on their favorite Syracuse spots on our stories.  
Much like the NCAA March Madness single-elimination basketball tournament, we created our very own 32-seed bracket to see which business, attraction or experience would rank top and be crowned Syracuse, New York's "Most Popular Spot to Recommend to Visitors." Among the competitors were 16 bars and restaurants, eight entertainment venues and eight retail destinations. Pictured below are the round one brackets with all participating businesses.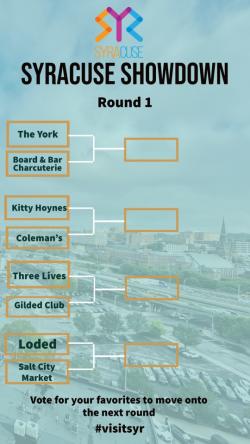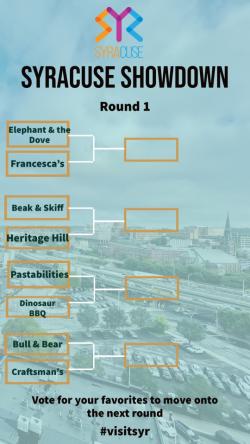 The battle for the top spot intensified as Coleman's Authentic Irish Pub, Francesca's Cucina, Wildflower's boutique, and Green Lakes State Park advanced into the final four round of the competition. 
The final two came down to Green Lakes State Park and Francesca's Cucina, both incredibly popular Syracuse destinations for several distinct reasons. The battle was tough, but only one could rise to the top. 
The Winner is...
We asked the people of Syracuse and the people of Syracuse have spoken. Congratulations to Syracuse showdown winner ­— Francesca's Cucina! Francesca's has been a long-time staple within the Little Italy district of Downtown Syracuse and their menu items (combined with having one of the top outdoor patio areas in the city), merit the #1 spot in many locals' hearts.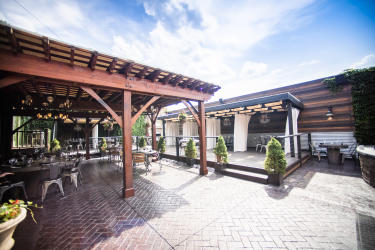 Message from Francesca's:  
"Francesca's Cucina is a family-owned Italian restaurant located in downtown Syracuse. For the past 17 years, we have shared our familial and innovative Italian recipes with our local community. Our culinary approach combines both contemporary and traditional techniques to create dishes featuring the finest ingredients and flavors. Our dining atmosphere brings family and friends together to experience our favorite Italian cuisine whilst creating countless good times and memories. At Francesca's, we are proud to have built a home where our community can celebrate food and family every day."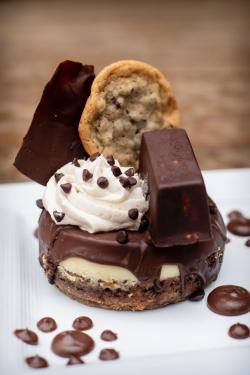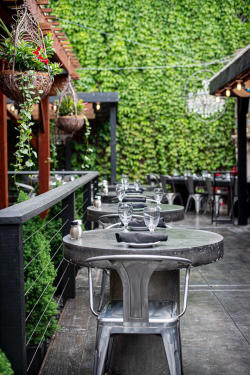 Future Competitions to Come  
Thank you to all participants in our first Syracuse Showdown for making the competition a huge success. Stay tuned for future competitions by following us on Instagram.