Flavorful Fall Beverages in Syracuse
Monday, September 13, 2021 1:00 PM by Visit Syracuse Staff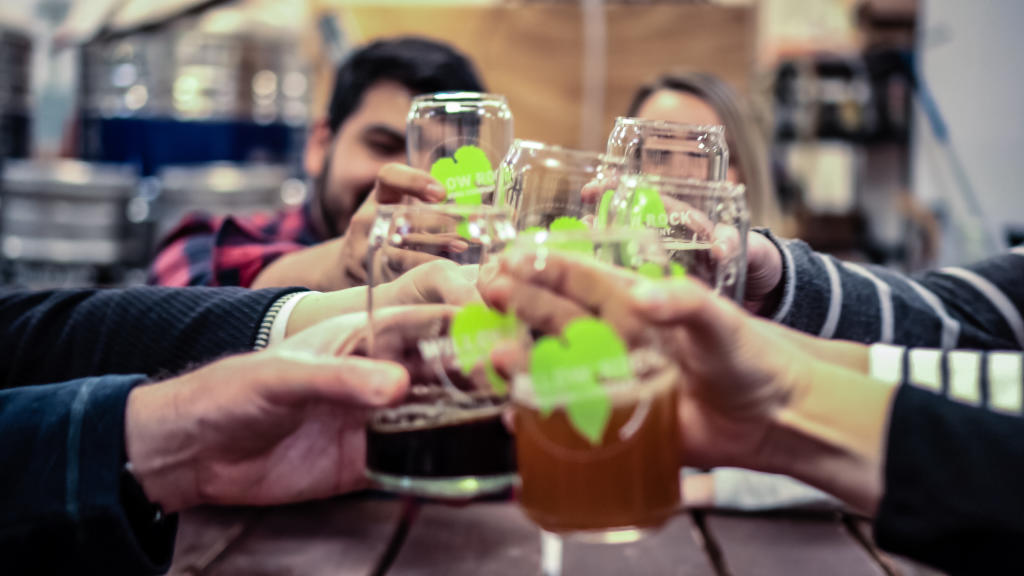 Sip on Syracuse this fall and enjoy an autumn-inspired beverage. Try cider made from local apples, craft beverages with seasonal spices, fall lattes, and more.
Apple Cider
Fall is not complete without sipping on a glass of apple cider. Pick up a jug from Beak & Skiff Apple Orchards, sample from the cider press at Abbott Farms, or visit the Cider Mill at Critz Farms for fresh cider made onsite. 
Fall Lattes
Local coffee roasters roll out the autumnal flavors every September. Highlights include: the Apple Chai-der from Peaks Coffee Co., seasonal specialties from Salt City Coffee, the maple spice latte from Freedom of Espresso, and pumpkin spice lattes from both Recess Coffee and Café Kubal. 
Craft Beer, Cocktails & Hard Cider
Grab a flight of 1911 Hard Cider at Beak & Skiff Apple Orchards, enjoy flavors like honey crisp and cider donut. Check out the pumpkin drink at Crazy Daisies which features a cocktail of choice like their Pumpkin Spice Mule or Fall Collins Cinnamon served inside a baby pumpkin. Breweries are also bringing the fall flavor with the Pumpkin Brunch Stout at Willow Rock Brewing Company, the Oh My Pumpkin Pie at Heritage Hill Brewhouse, and the Carlisle Pumpkin Stout from Stout Beard Brewing Company.