Top 10 Things To Do In Syracuse This Weekend
Wednesday, July 11, 2018 2:00 PM by Mary Kate Harrigan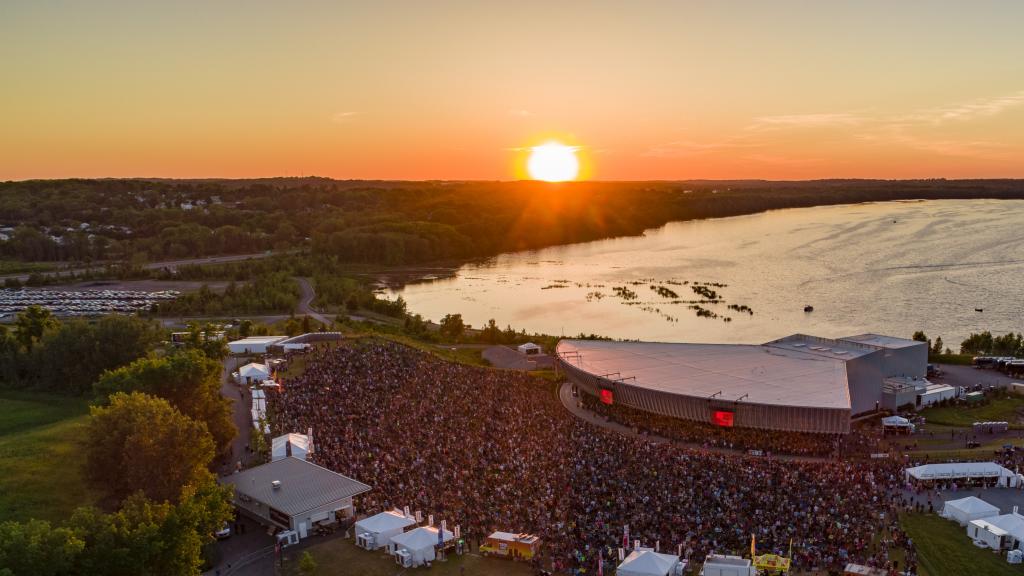 Hands-down Syracuse is the place to be this weekend with plenty of fun events happening all over the region. Take your pick of what to attend, make your travel plans, book your hotel or take a staycation if you're a local. We've lined up the top ten things to do this weekend in our back-yard, call up your friends and come on down to the Salt City:

1. 3rd Annual Onondaga Cup & Lakefest

Watch as a U.S. Rowing registered regatta takes on Onondaga Lake, along with corporate teams and individual kayakers and paddle-boarders. The regatta is accompanied by a wide array of entertainment on both water and land. Meet live-mermaids, watch cooking competitions and live music or partake in an exercise class. Bring the kids to the kid's zone complete with rides or grab your pals for "Crew Fest," a craft beer tasting event. Click here to check out full details of the event. This is the perfect festival for anyone looking to enjoy a fun-filled day on the lake! Want to really get in on the action? Sign-up for a volunteer spot here.
2. Empire Brewfest & Winefest

Enjoy the tastes of summertime with New York State's premiere summer craft beer and wine festival happening in tandem at the New York State Fairgrounds. Food, games, shopping, live music, volleyball courts and more make these festivals the perfect summer activity for the 21 & up crowd. Make sure to check out both the Winefest and Brewfest line ups.

3. 2018 Gem World

Dive into the world of gems, minerals, fossils and jewelry during the 52nd year of this annual show. Shop around over 60 booths full of gem and mineral treasures all within the SRC Arena. Learn the stories behind the rocks and minerals with hourly presentations in the learning center. Activities for kids include soapstone carving, jewelry making and more. Gem World has the largest collection of gems, minerals, fossils, lapidary, beads and jewels in CNY. Come see what the hype is all about and learn full details here.
4. St. Elias Middle-Eastern Festival

Celebrate Middle-Eastern culture with food, music, dance and more! A full-course menu of Middle-Eastern food will take you on a culinary adventure while dance performances will entertain the whole family. Grab a kebab or gyro, listen to some live Arabic music and take advantage of this great free admission event. To start planning you day and get a look at the schedule and menu click here.
5. GlassBarge

Want to see live glass blowing demos by the Corning Museum of Glass on the water? The Corning Museum GlassBarge will be docking in Baldwinsville all weekend taking on the Erie Canal after voyaging up the Hudson River. Free glassmaking demonstrations will be happening from 11 am to 6 pm on its weekend stay at Paper Mill Island. The summer-long GlassBarge tour commemorates the 150th anniversary of the Brooklyn Flint Glass Company which came to be known as Corning Incorporated. This event also celebrates the Erie Canal Bicentennial, come support some signature New York State fun and learn more about the event here!

6. Skaneateles United Methodist Church Antique Sale

Got a knack for antiquing? Or just looking to pick up some knick-knacks? Then head over to the Austin Park Pavilion in Skaneateles. The 59th year of this sale promises over 70 quality antique dealers. Pick up that piece of unique furniture that'll complement your home or just shop around for fun finds. Hop over to Doug's Fish Fry for lunch and make a day out of it by strolling by the lake after finding your perfect antique treasure. For more details click here.
7. JingleBerry Weekend at Abbott Farms

Want to celebrate Christmas in July? Head to Abbott Farms for some festive fun. Take part in a series of unique workshops that include crafts, family games, cooking demonstrations, farm tours and even wine tours. There will be food, berry picking and live music all day long! Shop Christmas crafts and fresh produce or bring the kids on a pony or tractor ride. This event is free to attend and perfect for those feeling nostalgic for the holiday season. To learn more about the event click here.
8. MacKenzie-Childs Barn Sale

The hype is real for the MacKenzie-Childs Barn Sale this weekend in Aurora. Every year crowds line up to score can't miss deals from 50-80% off. The sale runs Thursday-Sunday giving you many opportunities to find your perfect signature piece. Make a weekend out of it and stay in Syracuse after a long day of shopping around. Click here for more information about the sale.
9. Buried Acorn Brewing Grand-Opening

Join in on welcoming a new brewery to the Syracuse-area by coming to the grand-opening of Buried Acorn Brewing! 7 brews will be up for tasting this Friday at this new inner-harbor craft beverage spot. Food trucks will be on rotation all day and a variety of local farm licensed ciders, liquor and wine will be in tow. Their specialties are barrel-aged sours and farmhouse beer, but they will also will have other drafts on tap for IPA lovers! Visit their website here.
10. Weezer at St. Joseph's Health Amphitheater at Lakeview

Weezer is coming to Syracuse this weekend? "Say it ain't so." Get ready to bump to "Beverly Hills" and "Island in the Sun" as Weezer plays their hits on the shores of Onondaga Lake. The ultimate Sunday Funday experience can be yours so grab your friends, a tailgate spot and your tickets today! The Pixies and the Wombats will be joining them for a night full of great music. For tickets and more information click here.