Winters in central New York make the perfect backdrop to every holiday celebration and Syracuse is no stranger to holiday festivities. The entire month of December is full of celebrations. Live music, light festivals, decorated mansions, gingerbread houses, and more - there's something for everyone this holiday season. Check out this list of holiday festivals in Syracuse and enjoy the season with your family and friends.
Ongoing Events
Christmas on the Farm
Weekends November 27 - December 19 
Abbott Farms
Enjoy activities for the whole family, visits from Santa, and holiday shopping from local crafters during Christmas at Abbott Farms. Adults can sample some of the farm-fresh wine and cider. A $10 admission includes a wagon ride around the farm to see the holiday light displays, hot coco and kids craft activities. Santa will be on site Saturdays from 6-9pm and Sundays from 1-3pm. 
Festival of Trees and Lights
Daily December 4 - 19 during museum hours
Everson Museum
Walk among over one hundred beautifully decorated Christmas trees on display throughout the museum during Everson's annual Festival of Trees and Lights. Live performances will be held on various days during the festival, as well as Winter Wonderland Saturdays with a variety of activities for the whole family! New in 2021 is the Holiday Marketplace, featuring artist-made wares and locally sourced products to help you find that perfect present in time for the holidays.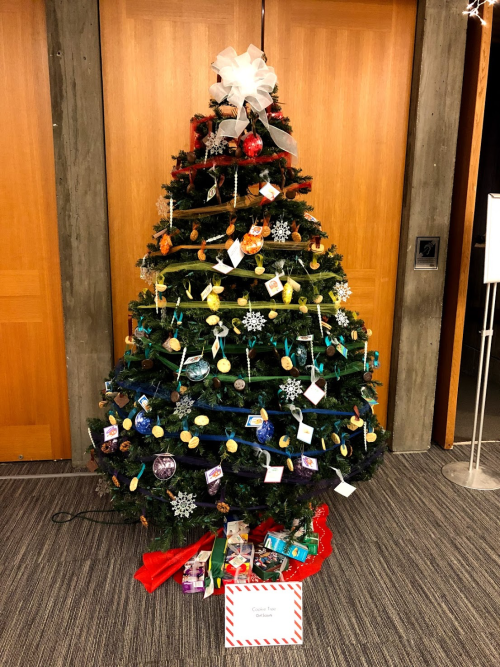 Gingerbread Gallery
Daily November 19 - January 9 @ 10am - 4pm
The Erie Canal Museum
This year celebrates the 36th anniversary of the gingerbread gallery at the Erie Canal Museum. Visit the museum to see all of the holiday creations made this year. Entrance is $10 for adults, $7 for seniors, and $4 for children. Be sure to explore the rest of the Museum before or after your stop to see the Gallery. 
Lights on the Lake
Nightly November 14 - January 5 @ 5pm - 10pm
Onondaga Lake Park
Another classic Syracuse tradition is Lights on the Lake in Liverpool. Enjoy the two-miles of lights and holiday music along the lake. Admission is $6 per car on Monday and Tuesday, $10 on Wednesday and Thursday and $20 Friday through Sunday.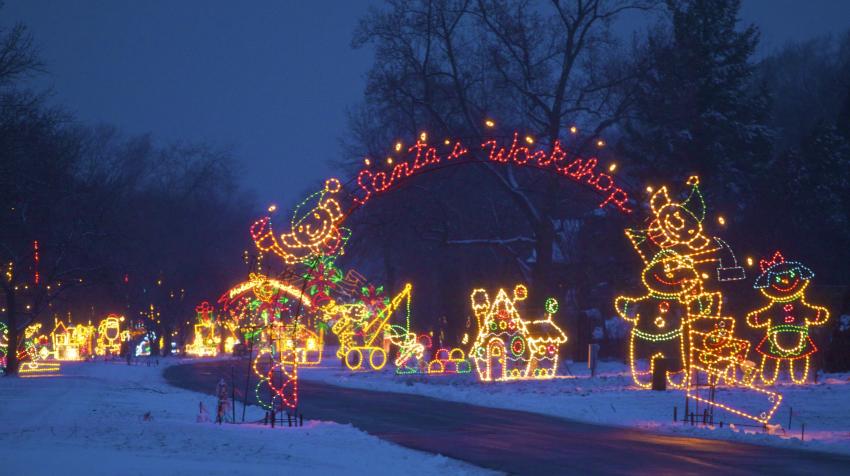 Dickens Christmas in Skaneateles
Saturday & Sunday, November 26 - December 23, 12pm - 4pm & December 24, 12pm - 2:30pm
Village of Skaneateles
A charming and popular tradition, Dickens Christmas in Skaneateles features Charles Dickens and his cast of over 40 characters, interacting with residents and visitors in the streets, shops and restaurants. Don't miss performances at the Gazebo, visits with Old Saint Nick, live music, shopping and horse and wagon rides around the Village. 
Celebrating the Holidays at the Lorenzo Historic Site
Dark Aisle Celebrating the Holidays, Friday, December 10 & Saturday, December 11, 7pm - 9pm
Dark Aisle Lighted Holiday Walk, Daily December 12 - January 2, 9am - 9pm
Lorenzo State Historic Park & Mansion
Enjoy an outdoor holiday celebration illuminating the Dark Aisle tree line surrounding the Mansion gardens. The first weekend enjoy a lighted walk, wagon/sleigh rides, music and more for $5 per person. The remaining weekends self-guided walk through the holiday display with your family, friends and even pets!
Polar Express Pajama Parties
Friday & Saturday, December 10 - 11 & December 17 - 18, 5:30pm
Milton J. Rubenstein Museum of Science and Technology
Not quite a festival, these multi-weekend Parties are always a holiday hit, with plenty of family-friendly activities. Put on your favorite PJ's and enjoy the hot cocoa bar, create your own jingle bell bracelet or salt crystal snowflakes while you write your North Pole letter or listen to a storybook reading of the Polar Express. While there will not be a formal showing of the Polar Express movie, it will be shown on live screens throughout the party. 
Holiday Nights
Friday & Saturday, December 3 - 18, 5:30pm - 8:30pm
Rosamond Gifford Zoo
New this year, celebrate the season with Holiday Nights, after-hours at the Rosamond Gifford Zoo. View the Zoo transformed into a winter wonderland, with holiday carolers, Santa, glowing fire pits, festive lighting, ice sculpture carving, animals and more! Hot cocoa and s'mores will be available for purchase. 
Additional Holiday Events in December
Light Up the Community
Thursday, December 2 @ 5pm 
Jewish Community Center
Celebrate the Jewish holiday at this free community event. Pick-up a free DIY lantern kit at the JCC before December 2 and bring your finished lantern with you to the event. Cantor Eglash and Cantor Jaffe will be leading songs and each child will receive a free Chanukah goodie bag!
Holidays at Hendricks
Sunday, December 5 @ 4:30pm and 7:30pm
Hendricks Chapel at Syracuse University
The university's holiday concert is not to be missed. Expanded to two performances due to its popularity, the event is an ongoing tradition anchored by the Hendricks Chapel Choir under the direction of Jose "Peppie" Calvar. While the concert is free to attend, registration is required.
Ted & Amy's 93Q Christmas Spectacular
Saturday, December 11 @ 10am - 2pm
Destiny USA
Get in the holiday spirit with Ted & Amy at Destiny in the canyon area. There will be live music, fun for the whole family and all free admission.
Art Mart
Monday - Saturday, November 5 - December 24, 11am - 7pm
221 Walton St.
Shop local for all your holiday gift-giving this year at Art Mart Syracuse. Featuring dozens of unique and original gifts and hand-made items from local and regional artists and crafters, including paintings, photography, pottery, jewelry and more!