12 Holiday Festivals in Syracuse
Tuesday, December 3, 2019 10:00 AM by Danielle Benjamin - Guest Blogger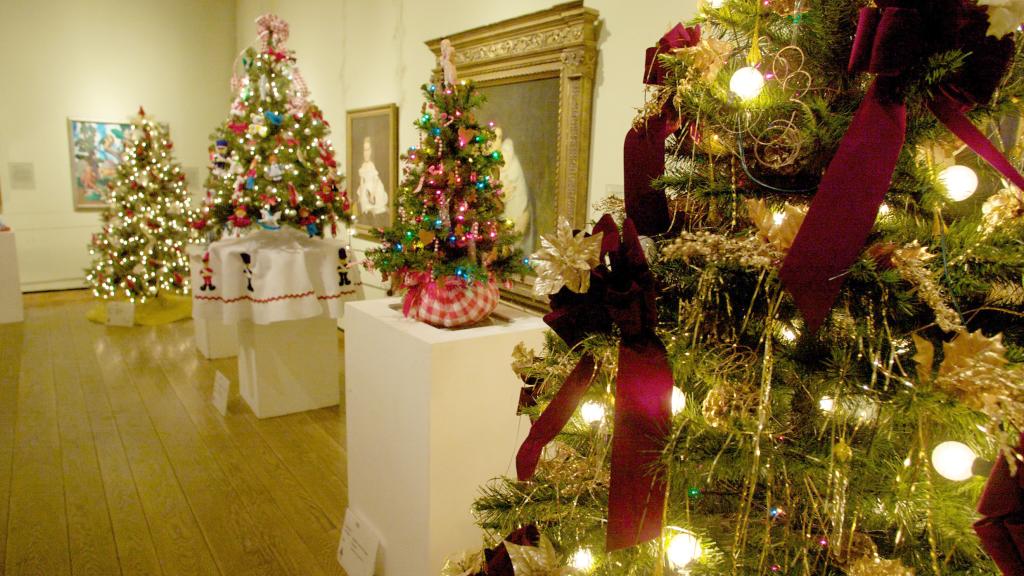 Winters in central New York make the perfect backdrop to every holiday celebration and Syracuse is no stranger to holiday festivities. The entire month of December is full of celebrations. Live music, light festivals, decorated mansions, gingerbread houses, and more - there's something for everyone this holiday season. Check out this list of holiday festivals in Syracuse and enjoy the season with your family and friends.
Ongoing Events
Christmas on the Farm
Weekends November 30 - December 22 @ 10am - 9pm
Abbott Farms
During the day, enjoy activities for the whole family, visits from Santa, and holiday shopping from local crafters during Christmas at Abbott Farms. Adults can sample some of the farm-fresh wine and cider. After dark, $5 admission includes a wagon ride around the farm to see the holiday light displays.
Festival of Trees
Daily December 5 - 15 during museum hours
Everson Museum
Walk among over one hundred beautifully decorated Christmas trees on display throughout the museum during Everson's annual Festival of Trees. Live performances will be held on various days during the festival and the trees and wreaths are for sale - with enough time for you to take them home for Christmas! Also, both Saturdays include visits with Santa for the kids, complete with milk and cookies.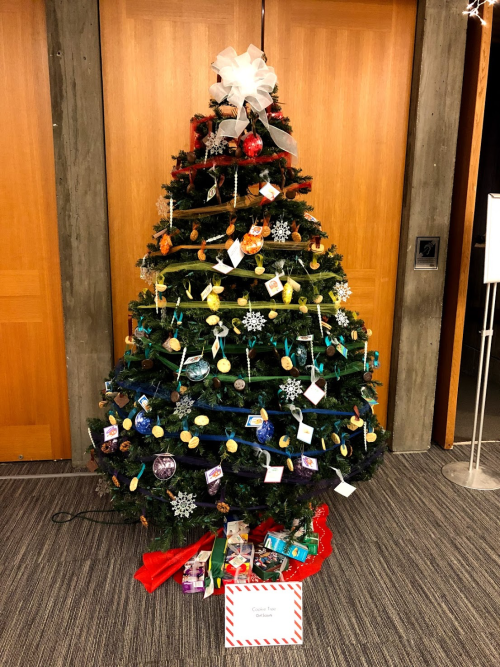 Gingerbread Gallery
Daily November 29 - January 5 @ 10am - 5pm
The Erie Canal Museum
This year celebrates the 34th anniversary of the gingerbread gallery at the Erie Canal Museum. Visit the museum to see all of the holiday creations made this year. Entrance is $7 for adults, $5 for seniors, and $2 for children. If you're looking to get more involved, the museum is hosting three gingerbread house workshops for children on December 14th, 28th, and 30th. For the adults, there is a gingerbread "Build and Sip" event on December 11th where you can build your own house from graham crackers and enjoy an adult beverage from the cash bar.
Lights on the Lake
Nightly November 14 - January 5 @ 5pm - 10pm
Onondaga Lake Park
Another classic Syracuse tradition is Lights on the Lake in Liverpool. Enjoy the two-miles of lights and holiday music along the lake. Admission is $10 per car on weeknights, $20 Fridays through Sundays. Save $4 on Mondays and Tuesdays by showing your Wegmans Shoppers Club card!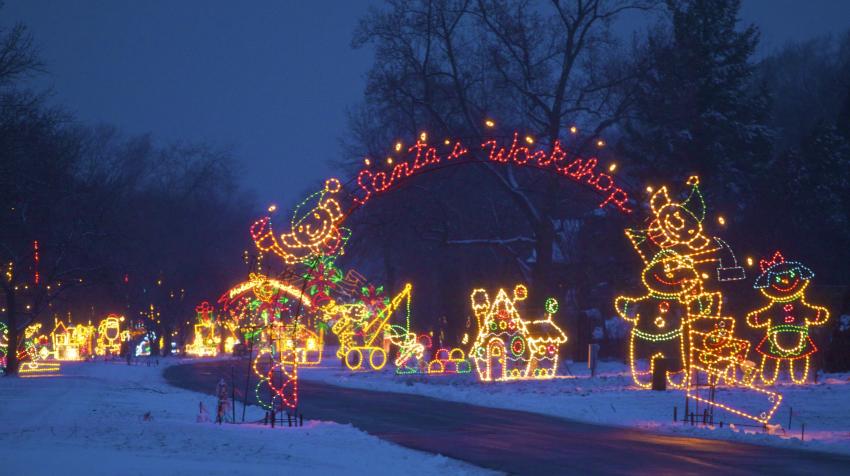 Holiday Events in December
Fiesta De Navidad
Friday, December 6 @ 6pm
La Casita Cultural Center
Celebrate Christmas Spanish style! La Casita Cultural Center is holding their annual Fiesta de Navidad this Friday. The night includes a Caribbean feast complete with Spanish Christmas carols, dance performances, and a visit from Santa. The best part? It's free!
A Magical Christmas at the Mansion
Saturday, December 7 @ 10am
Barnes-Hiscock Mansion
Treat your children to a magical Christmas morning at the Barnes-Hiscock Mansion and explore the rooms decorated for the season. Your kid(s) can have their photo taken with Santa, write a letter to him, create their own ornaments and Christmas cards, and enjoy some classic milk and cookies.
Ted & Amy's 93Q Christmas Spectacular
Saturday, December 7 @ 10am - 2pm
Destiny USA
Get in the holiday spirit with Ted & Amy at Destiny in the canyon area. There will be live music, games for the family, and a photo booth to capture the memories.
Holidays in the City
Saturday, December 7
Downtown Syracuse
By far one of the best ways to celebrate the holidays in Syracuse is to get out and experience "Holidays in the City". Several local businesses come together to bring out the holiday spirit in the Syracuse community. Walk along the streets of downtown and enjoy the window displays. Take the free shuttle around to the different participating locations including the Erie Canal Museum, Everson Museum, Art Mart holiday shopping, and ice skating in Clinton Square. Children who believe in the magic of Christmas will love the live reindeer in Hanover Square. (As a little girl who watched Prancer on repeat, this is my favorite part!)
Holidays at Hendricks
Sunday, December 8 @ 4:30pm and 7:30pm
Hendricks Chapel at Syracuse University
The university's holiday concert is not to be missed. Expanded to two performances this year due to its popularity, the event includes performances by SU's jazz ensemble, the chapel choir, the Syracuse Symphony Singers, and SU's symphony orchestra. While the concert is free to attend, donations for the chapel's programs will be accepted. Enjoy a reception at Heroy Geology Laboratory following the second performance.
Horns & Harmonies: A Festive Concert
Saturday, December 14 @ 7:30pm
Hendricks Chapel at Syracuse University
In case you didn't get enough holiday music at the annual concert, you're in luck! The Syracuse University Brass Ensemble and the Spirit of Syracuse Chorus are hosting another holiday concert featuring some of your favorite classics. The evening will end with a candle-lighting ceremony.
Chanukah Party
Sunday, December 15 @ 12pm - 3pm
Jewish Community Center
Celebrate the Jewish holiday at this free community event. There will be lots of activities for the kids and light refreshments for all who attend. Here's your chance to learn how to play the dreidel!
Hip Hop Nutcracker
Monday, December 30 @ 7:30pm
Mulroy Civic Center
If you're looking for a twist on a holiday classic, check out the performance of Hip Hop Nutcracker at the OnCenter. Dancers, musicians, and a DJ do a modern interpretation of this Christmas classic.
Holiday Movie Screenings
Many places are airing holiday movies during December. The Palace Theatre is airing The Bells of Dublin on December 14th at 7:30pm. It's a Wonderful Life is showing at the Landmark on December 19th at 7pm, followed by The Grinch Movie on December 22nd at 3pm.
More Holiday Festivals
Of course there are many more events not listed here. Check your local churches, libraries, and schools for more breakfasts with santa, cookie exchanges, theatrical performances, holiday music, and Christmas shopping. Plus, if you venture a little bit outside of Syracuse, you'll find several more holiday festivals to enjoy. Dickens Christmas in Skaneateles is a popular choice with its old-fashioned Christmas charm. Sticking with the traditional theme, you could also check out Christmas at Lorenzo with guided tours of the mansion decked out for the holidays, live music, and sleigh rides.