Thanksgiving Hot Spots: 21 Places to Eat Your Heart Out in Syracuse
Wednesday, November 13, 2019 1:00 PM by Mary Kate Harrigan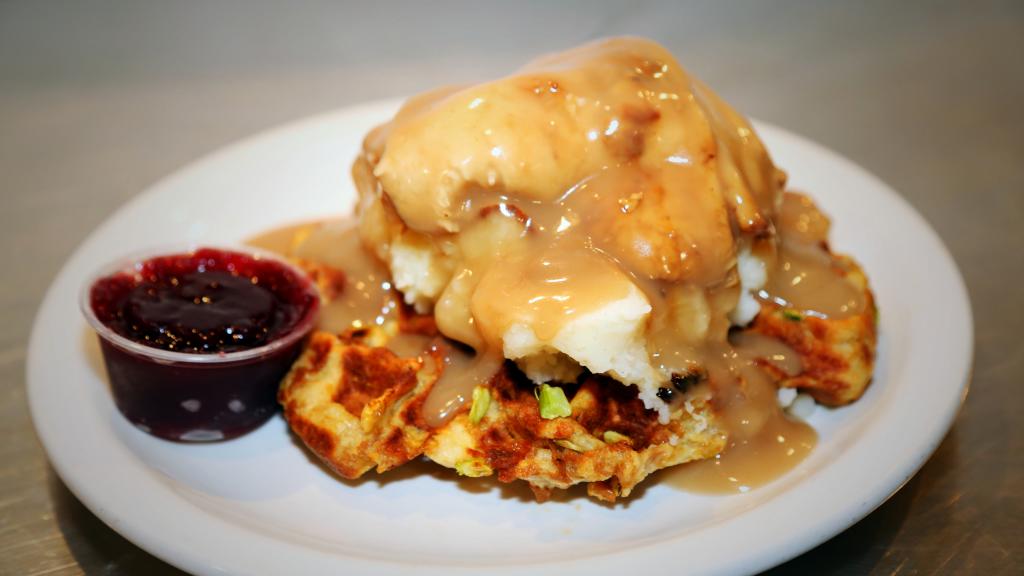 If there's one thing people love about Syracuse, it's the food! So where better to spend the one day a year dedicated to eating? Whether you're alone, spending the day with loved ones, in town for a brief stay, or your dog ate your holiday dinner – just know you have options in the 'Cuse to gobble up your best Thanksgiving meal yet. Here are a list of local restaurants open and ready to serve up deliciousness on Thanksgiving:
1060 Restaurant- Enjoy a buffet with traditional Thanksgiving sides and a turkey carving station. There's also a delicious selection of desserts.
Brae Loch Inn- Celebrate an American holiday at a Scottish Inn with a buffet with turkey and all of your Thanksgiving favorites.
The Brewster Inn- Choose from take-out or dine-in options with a special turkey dinner or something from the regular menu.
Cathy's Corner Café- A traditional Thanksgiving buffet with the addition of sirloin and pork will be served up. Take-out options available.
Craftsman Inn- Enjoy a Thanksgiving buffet, including prime rib and confit turkey legs, and surrounded by cozy ambiance 
Eleven Waters- Celebrate Thanksgiving in the historic Marriott Syracuse Downtown's Eleven Waters with a prix fixe menu.
Embassy Suites Destiny USA- Feast on a traditional Thanksgiving meal platter with all of the classic fixings. 
Fireside Inn- Enjoy a Thanksgiving Day buffet with a selection of turkey and ham along with traditional favorites.
Holiday Inn Liverpool- Enjoy regular menu and holiday specials 
Inn Between- Choose between turkey, prime rib, salmon and roast duck while enjoying classic sides at the Inn Between.
Karen's Catering- Enjoy hot and ready Thanksgiving dinners available for pick up only. 
The Krebs- Choose between a special four-course Thanksgiving meal (ends with a choice of pie) and their classic regular menu.
Lucy's Lounge- Enjoy a standard menu at Lucy's with additional holiday themed specials.
Mirbeau Inn & Spa- Enjoy a classic Thanksgiving buffet along with shrimp cocktail and oyster on the half shell. The French wine county estate inspired architecture will make the experience one to remember.
Mohegan Manor- Mohegan Manor offers a family-style Thanksgiving meal. Each table gets the same amount of food and is welcome to take home leftovers.
Mo's Pit BBQ- Pick up your Thanksgiving meal at Mo's this year with their whole deep fried turkey and turkey dinners available for takeout. 
Sheraton Syracuse University Hotel- Enjoy a station-styled buffet with seasonal-inspired unique sides and dishes. Rosemary prime rib and pumpkin ravioli? Yes, please.
The Sherwood Inn- Another Skaneateles gem, the Sherwood Inn offers a traditional style of an elegant and delicious Thanksgiving dinner, with a gorgeous view of Skaneateles Lake.
Tailwater Lodge- Enjoy a traditional Thanksgiving buffet at the lovely Tailwater Lodge including carving and dessert stations.
Tassone's Wine Garden- Why not have your Thanksgiving at Tassone's Wine Garden? Choose from their traditional style Thanksgiving buffet or a limited version of their regular menu.
Turning Stone Casino- Enjoy a buffet complete with cutting stations, all of the fixings and dessert. There's even entertainment for the kids.
*Reservations may be required for the holiday, so make sure you call ahead or book online.
**Pictured: Funk 'n Waffles Jive Turkey Waffle, festive waffle available year round and Thanksgiving Eve. Funk is closed on 11/28