Inside Scoop of What's New in Syracuse 
We understand life gets busy keeping up with all the local news today, so we've got the 411 on Syracuse ready for you. Recently, Syracuse has developed new attractions, fun dining options, and has been heavily focused on renovating large facilities in our beloved city. *Drum roll please*- it has also been safely established that Syracuse is open for meetings and events once again! The lift of the COVID restriction has timed well with the plethora of updates at our local event venues. Read along for the crème de la crème of recent developments around Syracuse.  
Syracuse Hancock International Airport 
The past five years have been nothing short of amazing, regarding the updating and remodeling of Syracuse Hancock International Airport. Haven't been there in a hot minute? Click here to learn more about the completion of the $62.4 million renovation. In addition to the airport's makeover, they have now introduced Southwest to the arsenal of airlines available for travelers. Southwest has helped broaden the available flight choices by introducing seasonal non-stop service to Orlando and Tampa along with three nonstop flights a week to Baltimore, Maryland!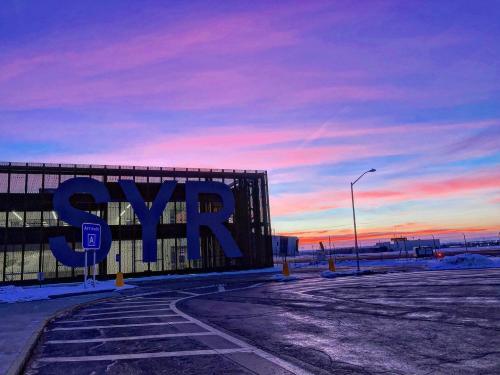 Updated Sports Facilities 
Enjoying America's favorite pastime has never been better since the renovation of the NBT Bank Stadium, the home of the Syracuse Mets! The Mets teamed up with the designers at EwingCole –to deliver a baseball experience worthy of the organization's fans. They successfully transformed the stadium into a state-of-the-art facility now equipped with a banquet room located at the end of the first-base side of the ballpark, the 315 Bullpen Bar featured in left field, and a plethora of new seating options. To say the least, fans agree the new NBT stadium's look is a homerun! For additional details about the renovations, click here.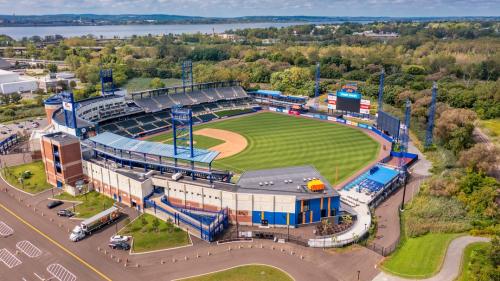 While baseball may be coined America's favorite pastime, HOME is where the DOME is! The Carrier Dome has been the birthplace for a multitude of apex athletes, such as, Floyd Little, Art Monk, Carmelo Anthony, and many more since its creation in 1980. The $118 million project began in March of 2020 and includes an enhanced roof, jumbotron, updated bathrooms, new AC system, and other renovations that make the dome experience one fans can't forget. Local sources say Otto the Orange rates it a 10/10! To read more on the Carrier Dome makeover, click here.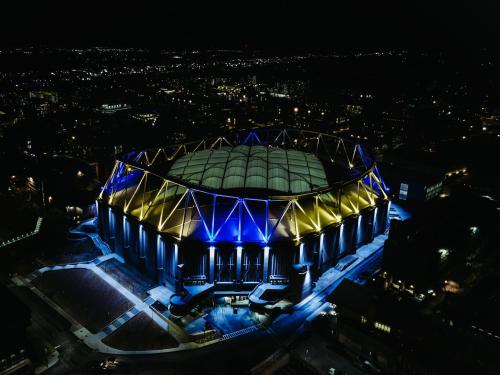 New Dining Places 
The city of Syracuse embraces diversity in its community. Since the opening in January 2021, Salt City Market has embodied the essence of our diverse community and all the amazing things we have to offer! What was once a parking lot behind Marriott Syracuse Downtown is now a food hall and public market to show off the region's culinary hidden gems. The 24,000 sq ft building is not only limited to good eats, but it also features a bar, Syracuse Cooperative Market (their second market to open in Syracuse), a community/meeting space, and 26 residential apartments. Thanks to the generosity and humanity of the Allyn Family Foundation for committing approximately $25 million towards the project, Syracuse now has "A space for Syracuse to show itself off in all of its culture, glory, richness and grit." Hungry for more info about Salt City Market? Click here.  
Another recently added food and drink destination on the Syracuse map is Meier's Creek's satellite taproom nestled in the Inner Harbor! The taproom located underneath the Iron Pier Apartments, is second location alongside their original Brewery and Taproom located on Rippleton Rd, Cazenovia, New York. The Inner Harbor taproom has been a great investment for Meier's Creek Brewing Company as they can continue to increase brand awareness and grow beyond their Caz roots. Don't believe in "Brew" love you say? Then get your friends and head on over to Meier's Creek to grab a beer (or a few). To check out the inner-harbor location, click here.  
New Attractions 
Whether you consider yourself a history lover or a beer lover, or both, then the newly established Brewseum located at Heritage Hill Brewery will be right up your alley! The Grand Opening event for the highly anticipated Brewseum was a lively celebration, taking place on Wednesday, November 17th, 2021. The intent behind this collaboration between the Onondaga Historical Association and Heritage Hill Brewery was to introduce the public to the vast history of beer and brewing in or around the Syracuse area. Name a better place to have a "brewseum" than on the beautifully scenic property of a local working brewery! The museum is now home to artifacts and other mementos of Syracuse beer history and directly connects to the Heritage Hill Taproom and Restaurant for everyone to check out. For more information and pictures of the museum, click here.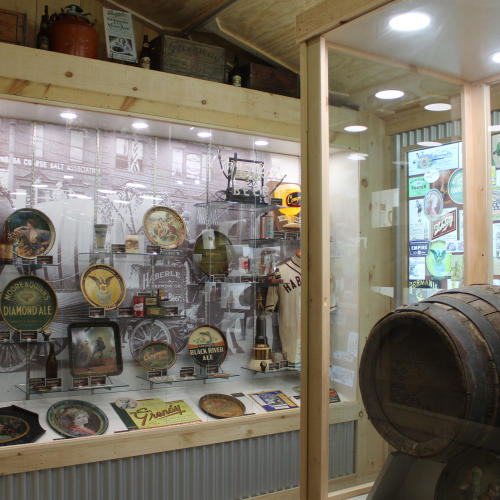 The city of Syracuse brandishes New York State's largest shopping, dining, and entertainment venue, better known as Destiny USA! Recently, the mega mall has planned or already created new store fronts for brands we know and love, including Anthropology, Hobby Lobby, Amazon 4-Star, and Aerie Offline. To say the least, Amazon Prime lovers may get a run for their money once they realize all their top amazon picks can make it to their hands in less than a day now *gasp*! For more updates regarding what's new at Destiny USA, click here. 
Hotel Renovations 
In case you haven't planned a trip to 'Cuse in a bit, here's what you need to know about updates on places to stay. What was once known as Hotel Syracuse has been transformed to its original 20th Century glory and was rebranded as the Mariott Syracuse Downtown in 2016. The new addition of the "Hotel Syracuse 1924 Suite" is made up of five smaller suites and a common area. The suite rooms can be booked separately or used as one grand suite. In May of 2021, the Marriott Syracuse Downtown held a ribbon-cutting ceremony to celebrate the official completion of the makeover. To take a closer look at the completed renovations at the Mariott Syracuse Downtown, click here.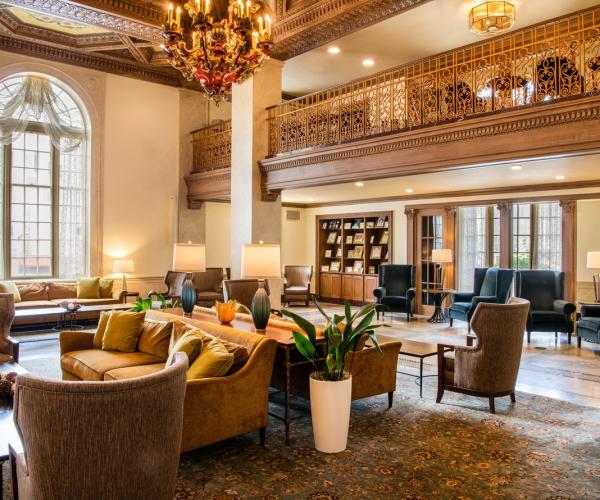 Syracuse's famous "round hotel" better known as, Crowne Plaza Syracuse, has also been renovated in recent years. In 2019, all guestrooms were completely renovated from floor to ceiling and over 12,000 sq ft of meeting space was revamped for conferences or gatherings of all sizes! Interested in more details about Crowne Plaza's new interior makeover? Check out our blog on it!