Spring Blooms in CNY
Tuesday, March 23, 2021 1:00 AM by Visit Syracuse Staff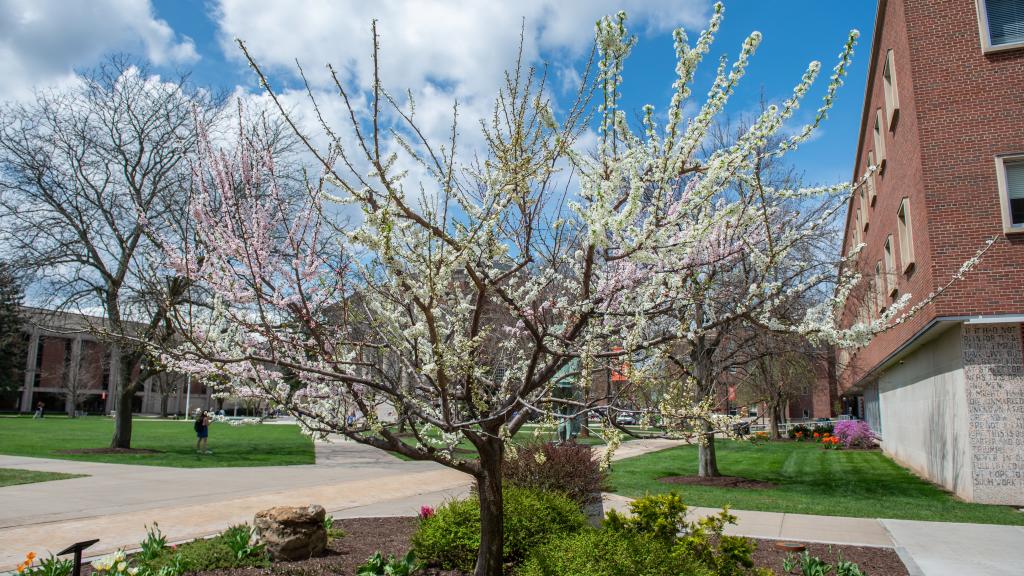 New blooms in Syracuse are a sure sign of the Spring season, proving that April showers really do bring May flowers. See the beauty of these blooms and check out the things to do in the neighborhoods they reside in.
Franklin Square
Walk down the tree-lined streets of Franklin Square in Syracuse's Lakefront area and take in the sights of cherry blossom and wisteria. Colors of pink and white transform this already beautiful area into a favorite Spring spot. Grab an iced latte at Freedom of Espresso, a sandwich at Boulangerie, and sit amongst the blooming trees. 
Syracuse University
The Tree of 40 Fruit, located on the Syracuse University campus, is a true rarity. With only a dozen of its kind in existence, this tree is formerly named Tree number 75. As a professor at Syracuse University, Sam Van Aken created this hybridized tree by implementing the technique of grafting. Growing on the tree are, you guessed it, over 40 types of fruits. The next closest tree is in Pound Ridge, NY so headed up to SU a catch a glimpse of this rarity in person. Pro Tip: Check out our guide to the University Hill neighborhood so you can make this oddity a part of an itinerary. 
Sycamore Hill Gardens
Located right outside of the quaint Village of Marcellus lays 40 acres of diverse landscape. From trees, shrubs, perennials and flowers to rolling green grass and koi ponds, this is a place for serenity. Sycamore kicks of the season around Mother's Day, we encourage you to bask in the beauty of these gardens all spring (and summer) long.