Pride in Syracuse kicks off on the first of June. Syracuse, NY supports the diversity equity and inclusion of all. Here are just some of the amazing things happening to celebrate the LGBTQIA2S+ community and allies in 2022.
June 4: CNY Gay 5k
At Willow Bay at Onondaga Parkway. The 2022 CNY Gay 5K is a colorful community-run, family-friendly event that celebrates our Central New York Community and raises funds for local LGBT non-profits. In 2021 they raised over $10,000 for SAGE Upstate. For this fun event, participants can run, walk, skip, or sashay all the way through the finish line. This year's event will be held both in-person and virtually to appeal to all comfort levels.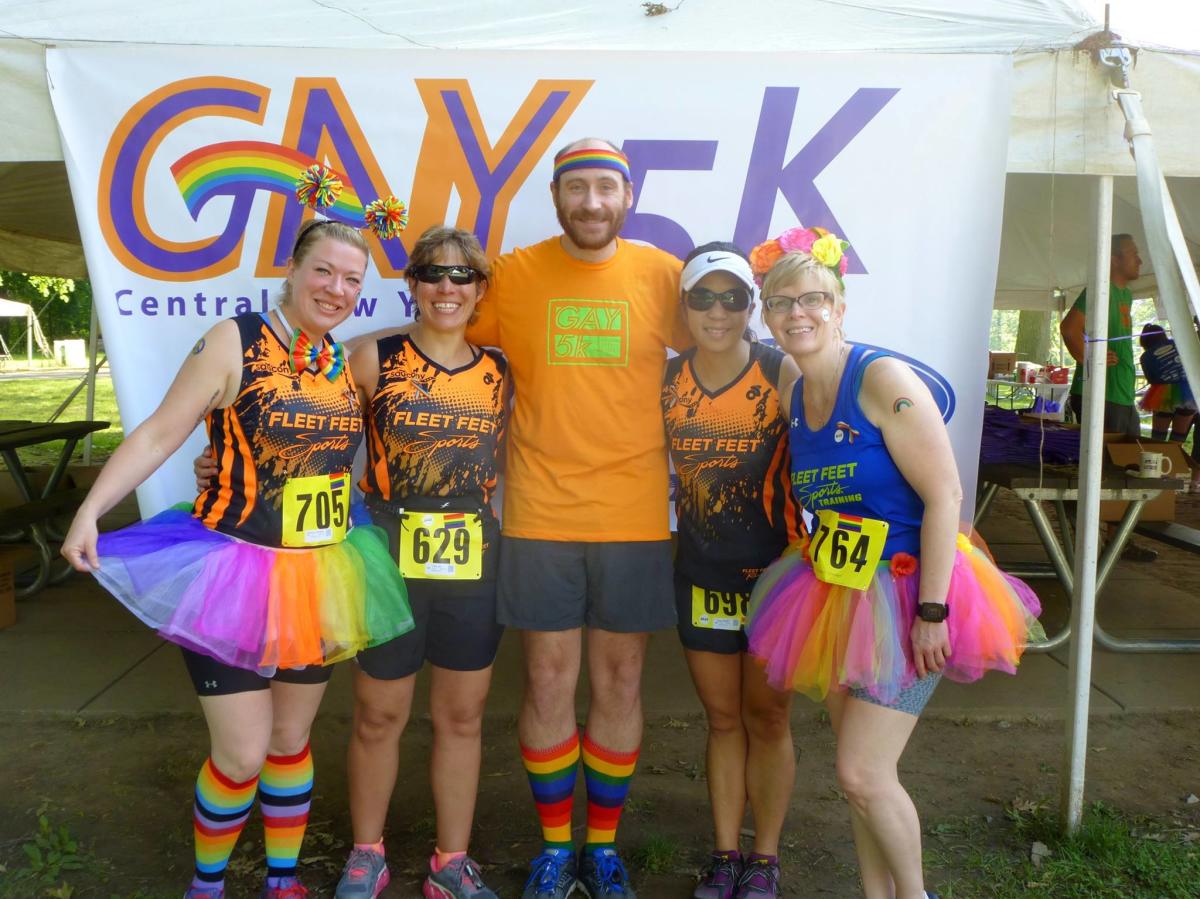 June 9: Pride Night at the Syracuse Mets 
Sponsored by the Syracuse Mets and Nissan, the Mets are celebrating the 7th annual Pride Night at NBT stadium v. the Scranton Rail Riders. Game starts at 6:35 pm and the first 1000 fans in the stadium will receive a pride flag while the first 500 fans will receive a Syracuse Mets pride jersey! Tickets can be bought on their website today.
June 11: Flag Raising Ceremony 
Join the mayor and other community members at City Hall in downtown Syracuse for the raising of the Progress Flag over City Hall to celebrate Syracuse Pride in 2022. For more information check the event out, here.
June 25: CNY Pride Festival 
The 2022 CNY Pride Festival kicks off at 11 am on Solar Street near Destiny USA and will march to the entrance of the Inner Harbor. The parade is an inclusive, family-friendly event celebrating our LGBTQIA2S+ community and allies. The fun will continue all day throughout the Inner Harbor with music, kid-friendly activities, food, and drink vendors and more! To attend the event is completely free, and everyone is welcome. For more information on the parade, getting involved or other Pride events throughout the month of June head over to https://www.cnypride.org/. 
CNY Pride
Know of more Pride events happening in June?  Add them to the Visit Syracuse Event Calendar today to help spread the word and spread the Pride. 
Happy Pride!