Syracuse Winterfest 2020: Our Not to Miss List
Tuesday, February 11, 2020 11:00 AM by Mary Kate Harrigan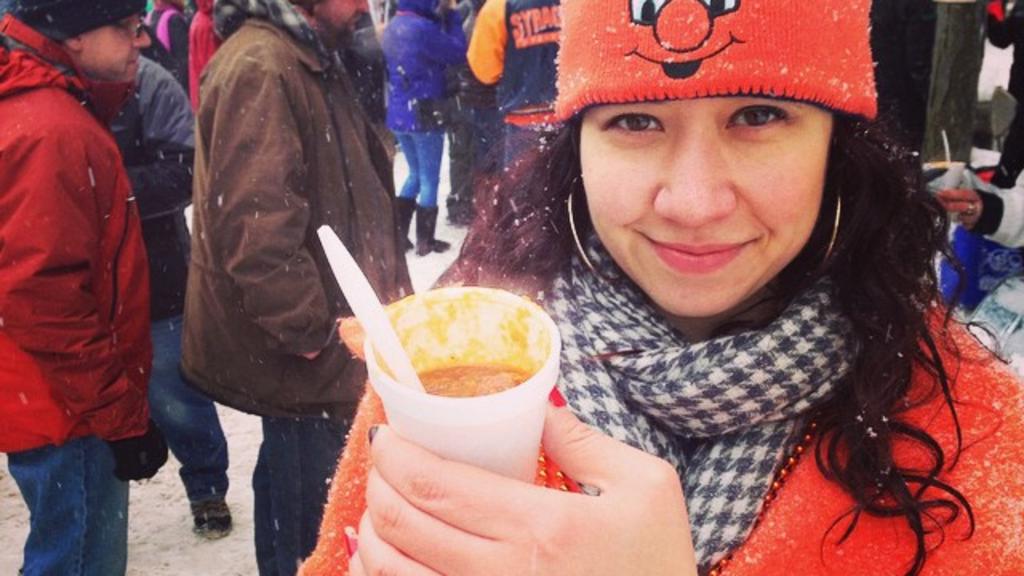 Winterfest is coming to Syracuse February 13-23 and we are more than excited to celebrate one of our favorite seasons! Winterfest is the perfect excuse to get outside and join in on this celebration of all things winter. From culinary delights, cocktail mix-offs, ice sculptures, fireworks and so much more- this is a festival you do not want to miss! Here's what we recommend checking out for optimum wintry fun.
Food, food, and more food!
Syracusans are really passionate about their food, seriously, ask us what our "must-try's" are and you'll get a page long list. The popular annual Culinary Cruise will return this year letting participants sample culinary specialties from key Downtown restaurants, the free Winterfest Express will shuttle you from spot to spot! After the event vote on your favorite treats and head to Shaugnessy's Irish Pub to see who won. The competitive fun doesn't stop there, a Sandwich Stroll and Wing Walk will also be happening where you can dine on the best of each category and choose your favorite. Looking for something to warm you up more instead? A chili cook-off will be happening for some great winter dining!
Indoor and outdoor events
We get it, Syracuse winters are cold. Bundle up and enjoy all of the outside fun or stick to the variety of fun indoor options if that's your style. Stroll museums or catch a show during Winterfest at venues including: The MOST, the Erie Canal Museum, the Everson, Syracuse Stage and Redhouse Arts Center. We also recommend stopping by one of our great restaurants (take advantage of those great Downtown dining week deals), grab a drink or even bring the kids to fun events at the Central Library.
Mix-off Madness
Do you love a good cocktail? Being one of the best bar cities in the United States is something we don't take lightly. Mix-off competitions include: Cosmopolitans, Margaritas and Martinis! Ticket holders can sample each boozy creation and vote on their favorite in each category. Watch as mixologists from your favorite bars go head to head to create the best cocktail.
Activities and Entertainment
Test your skill at cornhole, spectate the Miss Winterfest 2020 Pageant, watch live ice carving demos and so much more! There are so many fun activities to partake in during Winterfest. There's even a Human Dogsled Race to benefit Helping Hounds, take advantage of the opportunity to support a good cause while having fun! Even test out your sleuth skills at following clues to find a medallion hidden someplace in Onondaga County to win $2,000 during the 33rd Annual Treasure Hunt.
For more information on the Winterfest fun click here. This is an event not to miss, celebrate the season that loves Syracuse so much and get down in the Official Home of Winter!