St. Patrick's Day in Syracuse
Monday, March 8, 2021 12:00 PM by Mary Kate Harrigan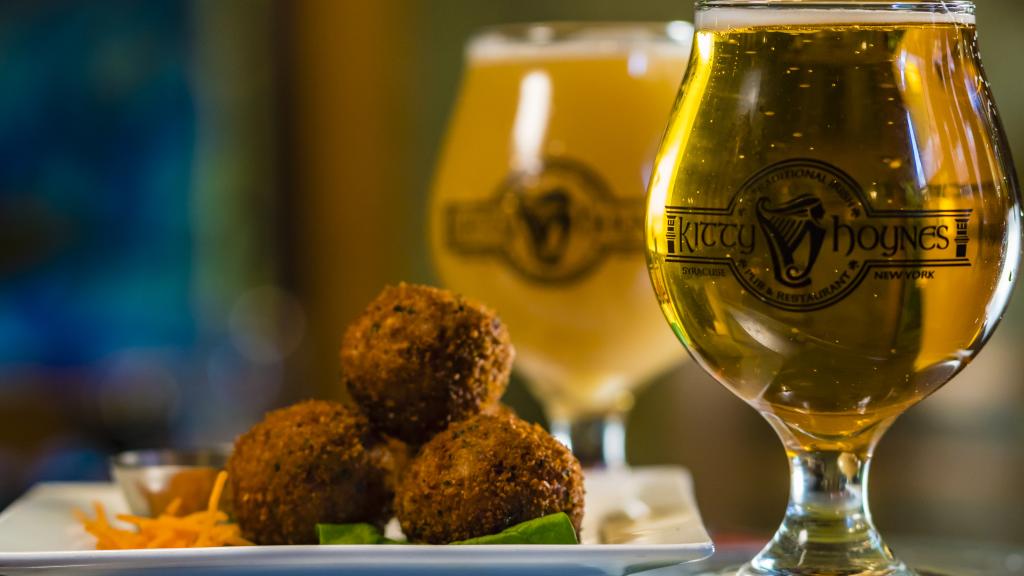 St. Patrick's Day is a big reason to celebrate in Syracuse, NY. Although, the typical parade day won't be happening this year, there are still plenty of ways to embrace your inner Irish from delicious cuisine to festive drinks!
Grab a Pint and Irish Fare at Kitty Hoynes
Make a reservation or order take out at Kitty Hoynes, an Irish Pub and Restaurant. Try their famous reuben fritters or one of their "Irish favorites" entrees including Shepard's Pie and Bangers & Mashed. Top off your St. Patrick's Day festivities with a Guinness or Irish Coffee. 
Sky Armory's Pub Party
Sky Armory will turn into an Irish Pub for the day on March 13. Buy your ticket today so you can enjoy table service along with live music. Enjoy Irish-inspired menus from dishes and charcuterie boards to whiskeys and craft cocktails. 
Visit Tipperary Hill
Tipperary Hill is Syracuse's very own Irish neighborhood. Permanent neighborhood staples include Irish pubs, shamrock detailed features and a history of it's own. Make sure to check out the world's only Upside Down Traffic Light where residents of years past made sure Irish green would be over British red. Looking to shop Irish imports? Don't forget to stop at the Cashel House to browse gifts and products.
Sip on Green Beer at Coleman's
Coleman's Authentic Irish Pub is taking reservations for March 13 and March 17. Enjoy their menu full of Irish cuisine and share a pitcher of festive green beer. For more information, click here.