Top Things to Do This Fall in Syracuse, NY
Tuesday, August 31, 2021 1:00 PM by Mary Kate Harrigan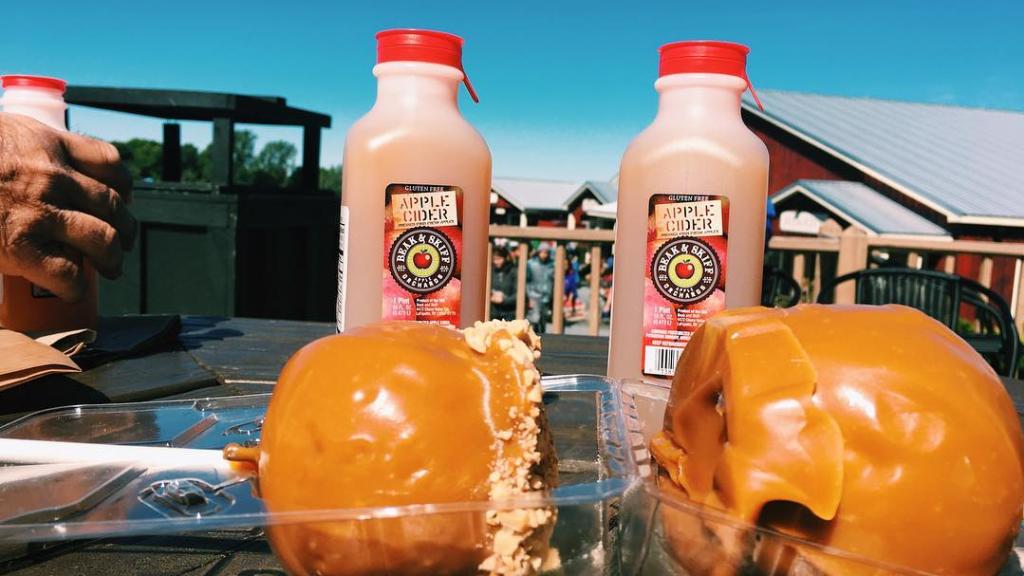 Photo Credit: Jess Steele, @jess_steele
There are so many things to do this fall in Syracuse, NY. Keep reading for trip planning inspiration including autumn events, attractions and happenings.
See the Leaves Change at Green Lakes State Park
There's nothing like the changing leaves reflected on the stunning turquoise waters of Green Lakes State Park. Make sure to bring your camera to capture it's fall splendor.
Go Pumpkin Picking
Fall isn't complete without pumpkin picking. Find the perfect pumpkin to carve at one of our many pumpkin farms. Check out Tim's Pumpkin Patch and The Pumpkin Hollow. 
Visit Beak & Skiff Apple Orchards
Beak & Skiff Apple Orchards is a local fall staple. Eat cider donuts, visit the 1911 Spirits Tasting Room and of course, pick apples!
Halloween at the Park
Celebrate the season with Halloween at the Park, a family-friendly drive-thru experience. Vehicles will be able to follow a lighted path and view festive Halloween-themed displays along the way. The drive-thru is not spooky but instead brings to life a fantasy Halloween world through large wooden structures, LED light displays and costumed actors. Stayed tuned for 2021 events details.
Explore Haunted History Trail Spots
The New York State Haunted History Trail highlights some of the spookiest spots in Onondaga County. To see special events, stops and more, click here. 
Learn Local History with a Spooky Twist
The Onondaga Historical Association makes it more exciting than ever to learn the history of the region with "ghost walks" in historic locations throughout Onondaga County. Keep a look out for calendar dates to register for and take this popular guided tour that includes engaging with actors dressed up as important individuals from Syracuse past.
Sample Autumn Inspired Ales & More
Craft beverages pair perfectly with fall. There are plenty of breweries, wineries, distilleries and cideries throughout the region that offer seasonal creations with fall flavors.
Dine Outdoors Downtown 
A light autumn breeze and sunshine creates the perfect atmosphere for enjoying a meal outdoors in Downtown Syracuse. Check out our round-up on restaurants locals love dining al fresco at.
Peep Some Leaves
The colder weather brings the changing of leaves in New York State and Onondaga County is no exception. Walk through our county parks or take a drive throughout region, this is a simple way to enjoy one of the best parts of Fall. Check out some of our favorite spots to get outdoors.
Warm up with Fall Lattes
Get cozy and warm up with a delicious latte from a local coffee shop. There's nothing like a pumpkin spice latte on a fall day.
See Scenic Skaneateles
Skaneateles Lake is a great spot to catch picturesque views all year round. Discover unique fall offerings from local businesses and take in the gorgeous lake views.