7 Best Winter Activities in Syracuse
Friday, January 24, 2020 4:00 PM by Danielle Benjamin - Guest Blogger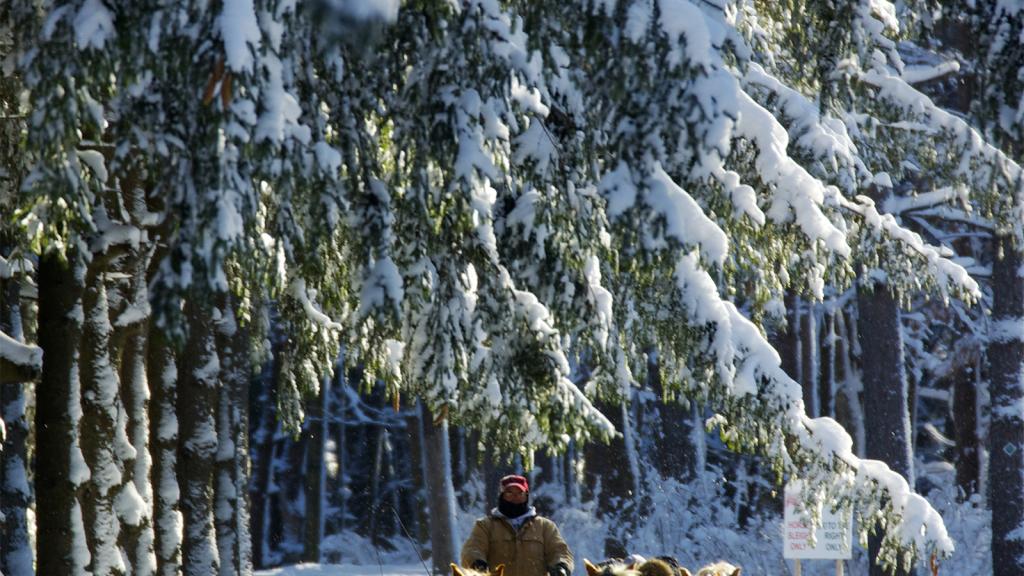 It's no secret that Syracuse experiences all seasons to the extreme. But the winter snow doesn't stop us from enjoying our city. Both indoors and out, there are lots of winter activities in Syracuse. Discover some of our favorite things to do over the winter months. 
Go Ice Skating at Clinton Square
When the days start getting colder and the snow starts falling, nearly every person in Central New York looks forward to ice skating in Clinton Square. It's the iconic winter activity in Syracuse. Even better, it's one of the most budget-friendly things to do as well. Adults can skate for only $3, children and seniors for just $2. You can bring your own skates or rent some from the rink for an additional $3. It's the perfect choice for date night, a family outing, or getting together with friends. 
If you're looking for additional ice skating rinks, visit Meachem or Sunnycrest Ice Rinks
Attend Snow Leopard Days at the Zoo
While most people think to visit the zoo in the summer, the wint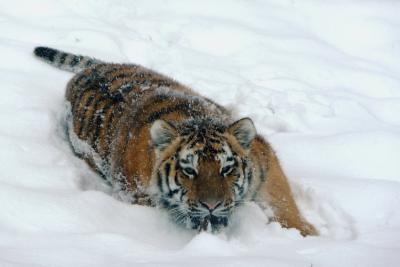 er is just as great a time to visit! Why? More than half of the exhibits at the Rosamond Gifford Zoo are actually located indoors, so the weather isn't a concern. And the animals that are outside? All their exhibits are open too - and the animals are often more active because they aren't exhausted from the heat. Plus, it's easier to spot the wolves in the white blanket of snow!
To help encourage attendance in the winter, January and February are "Snow Leopard Days" with half-price admission for all visitors. That means $5 for adults and just $2 for children 3-17.
Take a Sleigh Ride at Highland Forest
Located just south of the city in Fabius is Highland Forest county park. Winter weekends at Highland Forest mean gorgeous wintery views, a cozy fireplace to warm up next to, and horsedrawn sleigh rides through the forest. At $8 per person ($5 for children under 5), it's the best way to spend your money in the winter. Sleigh rides occur weather permitting on Saturdays and Sundays from 11am to 3:30pm and last twenty minutes. Find a weekend this month to experience the winter wonderland experience for yourself.
Watch a Syracuse Crunch Hockey Game
Ice hockey is the ultimate winter sport, and Syracuse is lucky to have a great team to watch! The Syracuse Crunch are competitive in the AHL and host their games at the War Memorial downtown. Be sure to check out the different themed nights for an extra special experience - Star Wars Night, Pucks for Paws, and the Tired Teddy Toss are just a few!
Go Snowshoeing at Beaver Lake Nature Center
Beaver Lake Nature Center in Baldwinsville offers another unique winter activity: snowshoeing. There are several trails on the property for visitors to explore. If you don't have your own snowshoes, they are available to rent for $5 per hour. Beginner snowshoers can participate in introduction classes on the weekends in January and February. Guided winter walks are also available. While wandering the park, be on the lookout for various birds and footprints from the native animals. Several of the trails at Beaver Lake are accessible for cross-country skiers if you bring your own skis. Of course, be sure to check the weather conditions and snow depth to see if conditions are appropriate for snowshoeing and skiing.
Ski, Snowboard, or Tube Down the Mountains
Syracuse is lucky to be surrounded by lots of hills and mountains - which are great for winter sports! Song, Labrador, and Toggenburg Mountains are the largest near Syracuse, each offering more than 20 trails for skiers and snowboarders. Season passes and equipment rentals are available at all locations. For another option, Four Seasons Golf & Ski Center in Fayetteville offers a few trails for skiers, but also has additional lanes for snow tubing. Give it a try!
Spend the Day at a Museum
Not a fan of the cold weather? No problem! Syracuse has a few museums to enjoy so you can stay warm when the winter weather doesn't cooperate. The Erie Canal Museum is a unique option where you and the little ones can learn about the history of the canal and Syracuse's economy. Don't forget to check out the murals and statues outside!
The Museum of Science and Technology (MOST) in the heart of Armory Square is a popular spot for families year-round. And it's not just for kids! With numerous exhibits, the IMAX theater, and the planetarium, it's easy to spend several hours at the MOST. Loads of interactive displays let you have fun and learn at the same time.
A more adult-friendly choice is the Everson Museum of Art. Here you can find art exhibitions, both permanent and rotating, and various events throughout the year.
If you're interested in learning more about the history and culture of Syracuse, the Onondaga Historical Society is definitely worth a visit.
Now that you have so many choices for winter activities in Syracuse, what will you choose to do first? Don't forget to tag #visitsyracuse in your photos on social media to share your adventures!