Explore the Outdoors in Syracuse, NY
Tuesday, July 7, 2020 11:00 AM by Mary Kate Harrigan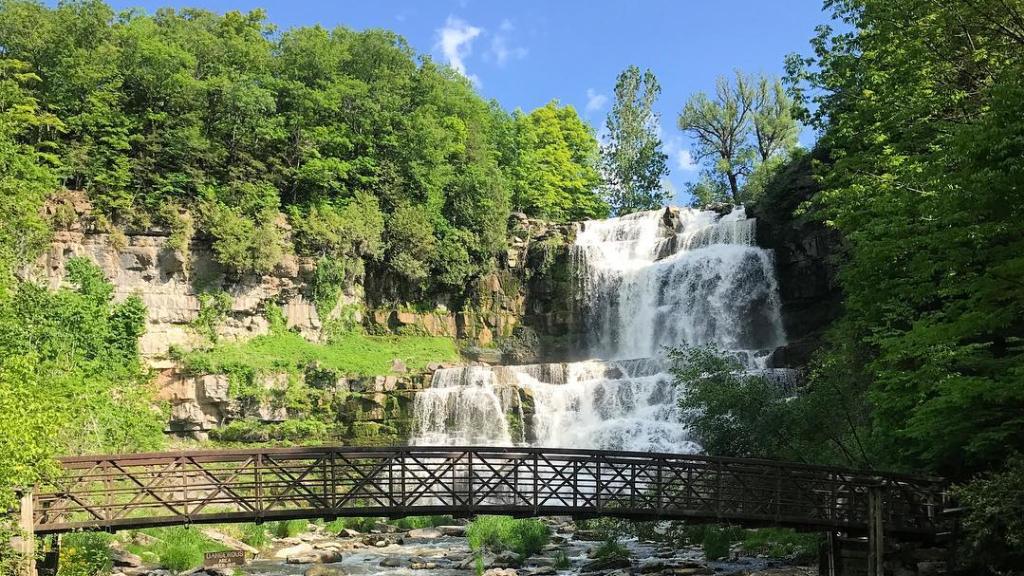 Looking to explore the outdoors in Syracuse, NY? Then you've come to right place! Take advantage of the countless public areas in the region to squeeze in outdoor recreation, take in beautiful views and opt outside.
Experience beautiful turquoise waters with the meromictic lakes at Green Lakes State Park. Walk or run along bordering trails, paddle out on glass bottom boats or take a break from it all and hangout on their sandy beach.
Enjoy a day at the beach during the warmer months by swimming in or enjoying the cool, clear waters of Jamesville Reservoir. Pack a picnic and eat in the shade of their pavilions, play disc golf or launch your kayak onsite.
This county park has a variety of trails to choose from that let you control your activity level and views. Local favorites include: The Cliff Trail, The Swamp Trail or a stop with the kids at their educational playground. You can even fish and picnic onsite so make a day out of your visit.
Stroll quaint streets while enjoying lake views in the village of Skaneateles. Admire the lake's beautiful waters while enjoying food from local eateries. Find out why Skaneateles Lake really is the "gem of the Finger Lakes."
Enjoy the activity accommodating Onondaga Lake Park with opportunities to bike, skateboard, rollerblade or walk along their waters. Also, there's a playground for kids and plenty of benches for those just looking to take in a sunset.
The region has plenty of waterfalls that make for the perfect outdoor adventures. Check out where you can chase waterfalls here!
Who says you have to leave the city to find outdoor adventures? Try the Onondaga Creekwalk downtown or spend a day outside at a festival in Clinton Square. Keep an eye out for public outdoor yoga events that pop up in the warmer months Downtown. For a full list of urban events, click here.
This local favorite features 4.8 miles of well-marked trails. Make sure to climb up to the Jones Hill hang glider launch for the best overlook of the pond.