Best Date Night Ideas in Syracuse
Friday, January 22, 2021 11:00 AM by Danielle Benjamin - Guest Blogger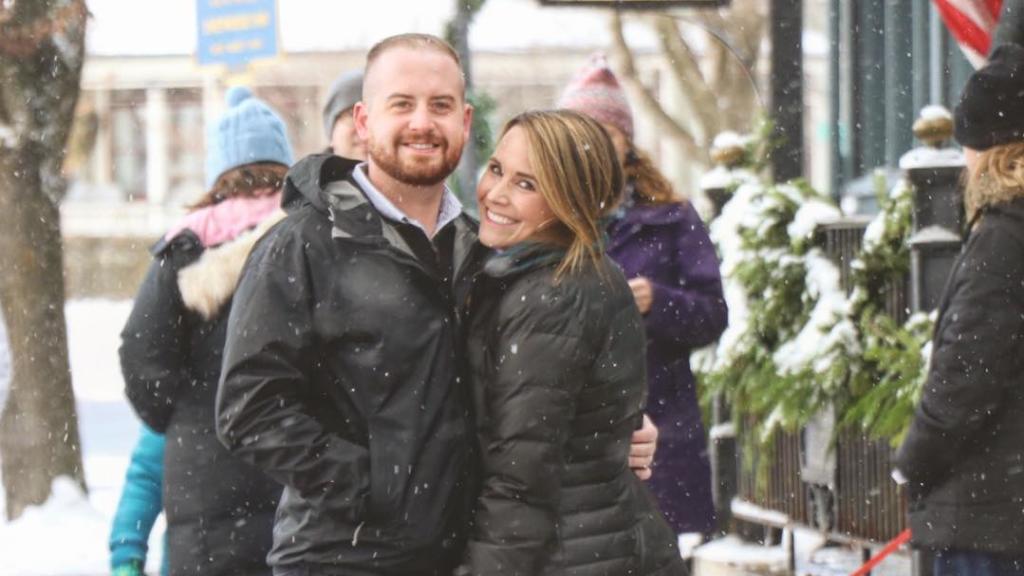 With the Valentine's Day holiday coming up, the same thing is on everyone's mind: how do I plan the best date night? There are plenty of options available - on both Valentine's Day and the rest of the year. From cozy romantic evenings staying in to stepping out for something a bit more adventurous and unique, check out these date night ideas in Syracuse.
Romantic Date Night
If you're looking for a traditional date night in Syracuse, dinner and a movie it is! Luckily, there are lots of great restaurants to choose from for a cozy dinner for you and your date and they're all offering both dine-in or take-out options.
Pastabilities
A Syracuse classic, Pastabilities is located in the heart of downtown, with homemade pasta of all kinds and featuring their Food Network famous hot tomato oil and stretch bread.
Grotto
A hidden gem in North Syracuse, Grotto is a must-visit for any date night. From the incredible food to the friendly wait-staff who treat you like family, make yourself a reservation, or call for take-out at this quaint spot.
Eva's European Sweets
Despite what the name might suggest, Eva's European Sweets in Solvay, is more than just desserts. They serve a full menu of authentic Polish dishes - and they are amazing! Coming from someone with Polish grandparents, visiting Eva's keeps their spirits alive and reminds me of family dinners as a child. Get yourself some pierogies and kielbasa - it'll be like you're having dinner in Poland.
Oh My Darling
Imagine if Joanna Gaines from HGTV's Fixer Upper designed a restaurant in an older downtown Syracuse building. That's exactly what Oh My Darling feels like - it's full of charm and character. Plus, the menu is incredible. The hot honey chicken has become a favorite for dinner.
The Brasserie Bar & Bistro
A popular spot in the Camillus area, just west of Syracuse, The Brasserie Bar & Bistro features shareable plates as well as a rotating specials menu.
Papa Gallo
Serving up traditional Tex/Mex cuisine to the Syracuse area from their location in Fayetteville, Papa Gallo is a great spot for a colorful date night. If going the take-out route, don't forget you can get margarita's to-go right now!
Movie Options
The Movie Tavern in Camillus is still an option for those looking to view a movie in theaters. Typically offering a food and drink menu with ordering from your seat, they are now asking that you place orders before arriving through their mobile app or website.  
For a more budget-friendly option, there's the Hollywood Theatre in Mattydale. There you can still get tickets slightly cheaper, $9 for adults and $6 for seniors or children, if you don't mind seeing movies that have already left the main theaters. Both Hollywood and Movie Tavern are offering the option to fully rent out a theater if you're looking for a more private option.
The Manlius Art Cinema, which typically shows independent films is offering a virtual viewing options through partnerships. Find the links to their offerings on their website.
If you're looking to stay in for your dinner and a movie date, make sure you're watching one of the films shot here locally in Syracuse! We've curated a list of films where you can find Syracuse scenes, a great dinner and a movie option for those staying at home!
Adventurous Date Night
Looking for something different to do for date night in Syracuse? Try axe throwing! It's a lot of fun and the perfect interactive date night. The instructors teach you the proper techniques and answer any questions you have. At Far Shot you have the option of partaking in axe throwing, archery, and knife throwing. They also offer a date night package including axe throwing and archery for two people for one hour. You can even bring in your own food and drink.
If you're looking for a fun outdoor adventure head out to Toggenburg Mountain for a ski/snowboarding date. Located just south of Syracuse this winter sports center offers 21 trails and two terrain parks. Go on a Tuesday and benefit from their 2-for-1 Night Lift Ticket special.
Outdoor Date Night
Spend some time outside on your date night this year. Explore the winter wonderland with a walk around the lakes at Green Lakes State Park or reserve a horse-drawn sleigh ride or wagon ride through the woods at Highland Forest.
For a bit more of an active outdoor date make a reservation at one of the most popular winter attractions in Syracuse, the Clinton Square Ice Rink. Grab a bit to eat at one of the downtown area restaurants then head over day or evening for a 75 minute time slotted skate. Skate rentals are also available.
At Home Date Night
Order take-out or curbside pick-up from your favorite local restaurant then gear up for a great date night without ever leaving your living room!
Syracuse Stage
Syracuse Stage has turned their 2020/2021 into a series of virtual shows. From February 3rd – 14th, 2021 stream Twilight: Los Angeles 1992. Additional streaming performances include Annapurna in March, I and You in April/May and "Master Harold"…and the Boys in June. Purchase a 3-play pass for access to three shows of your choosing and priority access to available seating when live performances return. 
Symphoria
Symphoria has also switched to a virtual platform. On February 13th they'll be streaming the pops show, A De-Lovely Valentine's Day, at 730pm, featuring CNY's Nick Ziobro and Julia Goodwin singing your favorite romantic tunes from the Great American Songbook. Several other virtual events will be featured throughout February, March and April.
Game Night
Looking for a quiet night in while still showing your Syracuse love? Purchase your very own City of Syracuse Monopoly game for a local themed game night! Either order online or find it at various Wegmans locations, plus proceeds benefit the Food Bank of Central New York.
Just because you can't attend your favorite Syracuse area sports teams games' doesn't mean you can't have a themed date night of your own! Grab some curbside pick-up from Heid's of Liverpool for an "at-home 'Dome dog'" then pick your favorite sport for some home viewing. All remaining Syracuse Orange men's and women's basketball games can be found on either ESPN or the ACC Network/Regional Sports Network. Syracuse Crunch hockey is also slated to return to the ice, with an anticipated start date of February 5, 2021. Through a partnership with CNYCentral 14 of the 16 scheduled home games will be broadcast live on CW6.
Whether you're looking for a more traditional evening or something a little more unique, there are lots of date night ideas in Syracuse. Plus, most of them are perfect for a girls' night or a night with the boys as well. Which will you choose?