Best Date Night Ideas in Syracuse
Monday, February 10, 2020 11:00 AM by Danielle Benjamin - Guest Blogger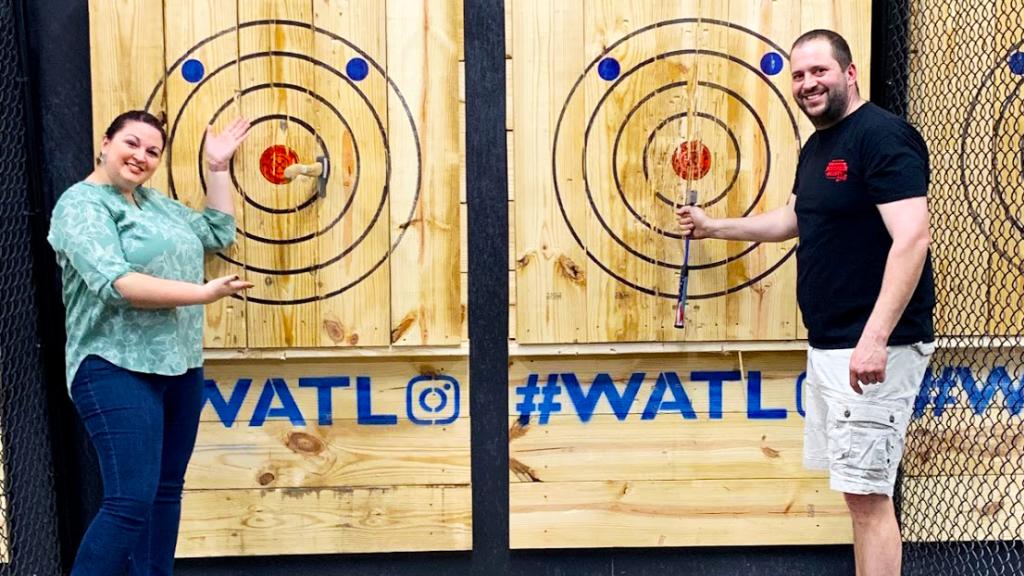 With the Valentine's Day holiday coming up, the same thing is on everyone's mind: how do I plan the best date night? There are plenty of options available - on both Valentine's Day and the rest of the year. From cozy romantic evenings to a night that's more adventurous and unique, check out these date night ideas in Syracuse.
Romantic Date Night
If you're looking for a traditional date night in Syracuse, dinner and a movie it is! Luckily, there are lots of great restaurants to choose from for a cozy dinner for you and your date.
Pastabilities
A Syracuse classic with homemade pasta of all kinds featuring famous hot tomato oil and stretch bread. Make sure you get there early though, Pastabilities has developed quite the reputation, so it gets very busy!
Grotto
A hidden gem in North Syracuse, Grotto is a must-visit for any date night (and where you'll find my husband and me on special occasions). From the incredible food to the friendly wait-staff who treat you like family, make yourself a reservation at this quaint spot.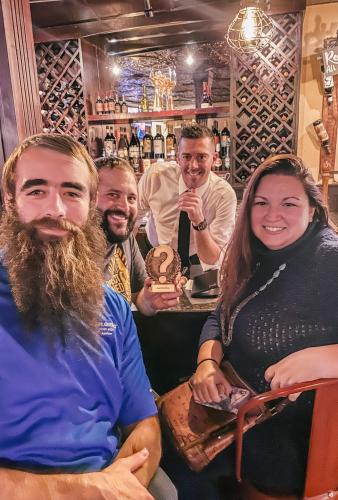 Laci's Tapas Bar
If you're into tapas, Laci's Tapas Bar does it best! Located on Hawley Ave in Syracuse, Laci's has a great atmosphere as an old home turned into a restaurant. Cozy up next to a fireplace and order everything your heart desires to share with your loved one.
Dani's Dessert & Wine Bar
Can't get enough tapas? Don't worry, there's more in town. Dani's Dessert and Wine Bar in Baldwinsville has some amazing dishes and even better desserts. Mix and match their plates to save some money.
Oh My Darling
One of Syracuse's newer restaurants, OMD is a stunner. Imagine if Joanna Gaines from HGTV's Fixer Upper designed a restaurant in an older downtown Syracuse building. That's exactly what Oh My Darling feels like - it's full of charm and character. Plus, the menu is incredible. The hot honey chicken has become a favorite for dinner. Even better? It's located in the heart of downtown, right across the street from the Landmark Theatre.
Eva's European Sweets
Despite what the name might suggest, Eva's European Sweets in Solvay, is more than just desserts. They serve a full menu of authentic Polish dishes - and they are amazing! Coming from someone with Polish grandparents, visiting Eva's keeps their spirits alive and reminds me of family dinners as a child. Get yourself some pierogies and kielbasa - it'll be like you're having dinner in Poland.
Movie Theaters
As far as the movie? While there are many chain theaters in Syracuse, there are plenty of local options to support as well. The Palace Theatre on James Street in Eastwood is the perfect example. While they show special release and holiday movies, you can also find special events like the Salt City Horror Fest and live performances. In recent years they've also screened some of the major Syracuse basketball games!
For a more budget-friendly option, there's the Hollywood Theatre in Mattydale. There you can get tickets for just $2-$3 if you don't mind seeing movies that have already left the main theaters. You can also venture out east of the city to Manlius Art Cinema to see special releases and independent films.
Adventurous Date Night
Looking for something different to do for date night in Syracuse? Try axe throwing! Last year two different axe throwing places opened nearby - Far Shot in downtown Syracuse and Bad Axe Throwing in Camillus. Don't worry, it's not as scary as it sounds! It's actually a lot of fun and the perfect interactive date night. The instructors teach you the proper techniques and answer any questions you have.
At Far Shot you have the option of partaking in axe throwing, archery, and knife throwing. They also offer a date night package including axe throwing and archery for two people for one hour. You can even bring in your own food and drink.
Bad Axe Throwing takes a different spin on things. While they only offer axe throwing at their location, they do serve beer and wine! Please drink responsibly if you plan on throwing axes.
Dateless? No worries! Axe throwing is the perfect activity to do with your friends as well.
Ready for a drink after throwing some axes? Check out any of the breweries in town. Share a flight with your date and have a conversation about your favorite styles of beer. Have some fun with it - if you each order a flight with different beers, just take a sip from each to start. Then once you've tried them all, select a beer draft. Take turns choosing which sampler you want to finish off, starting with your favorites.
Upscale Date Night
Sometimes you want date night to be extra special. Maybe it's for a holiday or an anniversary or you're celebrating for a birthday or promotion at work. No matter the occasion, there are some fancier options for date night in Syracuse as well. Here are some ideas for an evening of theater and cocktails.
Landmark Theatre
It's no secret that the Landmark Theatre is one of the shining gems of Syracuse. Nearing its 100th birthday, the Landmark is a beauty to behold. The majestic building is the perfect atmosphere for a classy date night, and there are several different events to see. The theater is host to Broadway musicals, concerts, comedians, Syracuse Fashion Week, and more. Find an event that interests you and plan your special night with your partner.
Syracuse Stage
The actors at Syracuse Stage are a mixture of professional and some of the most talented students in Syracuse University's Drama Department. Every year they put on a schedule of amazing performances, from the famously known to the up-and-coming. A night at Syracuse Stage is sure to be entertaining.
More Theaters
The Landmark and Syracuse Stage are the two largest mainstays in Syracuse, but there are several other smaller theaters putting on their own performances as well as traveling shows. Be sure to check out Red House Arts Center, The Oncenter Civic Center Theater, and Open Hand Theater. If you prefer a strictly musical event, then a performance by Symphoria, or a concert at the Westcott Theater or The Lost Horizon are the options for you.
Cocktails
After watching a performance at one of the local theaters, finish the night with a cocktail from a local establishment. Across the street from the Landmark is the brand new speakeasy The Fitz. The Fitz is located downstairs from Oh My Darling restaurant, and features a wide selection of cocktails and live music. Not far from there you can also find Al's Wine & Whiskey Bar, an upscale choice for drinks with an impressive selection of liquor to choose from. If you need a late night snack to pair with your beverage, the charcuterie board is fantastic choice!
Whether you're looking for a more traditional evening or something a little more unique, there are lots of date night ideas in Syracuse. Plus, most of them are perfect for a girls' night out or a night out with the boys as well. Which will you choose?