Do Not Miss List: Fall Festival Edition
Friday, September 7, 2018 10:00 AM by Mary Kate Harrigan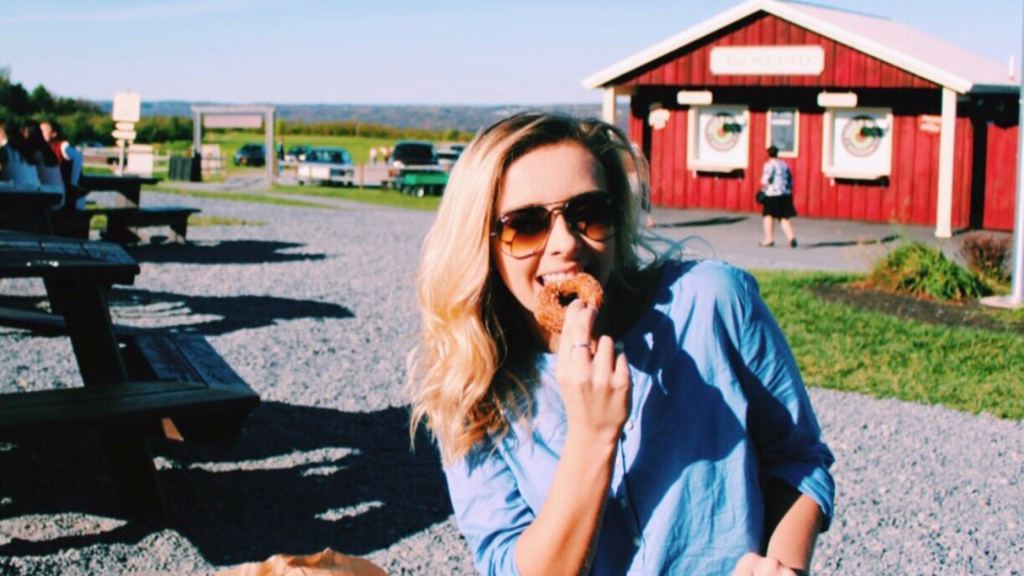 The weather may be cooling down but fall festival season is heating up. Now is the time to gather, enjoy an array of cuisine and celebrate everything from heritage to harvest. Take a look at a sampling of upcoming fall festivals and put a weekend in Syracuse on your itinerary.
Syracuse Irish Festival
Sept. 7-8
Location: Clinton Square
You don't have to be Irish to experience the Syracuse Irish Festival. All things Irish will take over Clinton Square this weekend as bands fill Downtown with live music and vendors keep the Guinness flowing. This family-friendly event boasts a variety of Irish food, craft vendors and Irish step-dance performances. Don't miss out on this entertaining celebration. 
Golden Harvest Festival
Sept. 8-9
Location: Beaver Lake Nature Center
Get excited for autumn and help usher in the changing of seasons with the Golden Harvest Festival. This family-friendly event offers kayaking and canoeing on Beaver Lake, horse-drawn hayrides, a petting zoo, food, games and more. Enjoy a beautiful day out in nature while listening to the sounds of live music or critters that call Beaver Lake home. Local artists and crafters will be selling their work so this is the perfect opportunity to pick up some fall décor to set the vibe for the season. 
Festa Italiana
Sept. 14, 15, 16
Location: Outside of City Hall, Downtown Syracuse
This may be a festival of all things Italian but everyone is "famiglia" at this event no matter their heritage. Eat delicious food from many local vendors and experts on authentic Italian cuisine, enjoy live entertainment, dabble in some bocce or bingo, participate in a meatball eating competition or learn how to make wine. This year is fun of new surprises along with old favorites of Festa Italiana goers as the festival celebrates its 20th year, now is the time to join in on the fun.
Autumn Equinox Festival
Sept. 15 
Location: Long Branch Park, Liverpool
Celebrate the autumn equinox and Pagan Pride Day with drumming, dancing and music. People of all religions are welcome to this fun festival and admission is just a non-perishable food item donation for the Food Bank of Central New York. Shop around an array of vendors for everything from crystals and hand-forged jewelry to furniture and art prints. Get your tarot cards read or speak to a psychic medium. This unique festival is a great way to celebrate the autumn equinox. 
Westcott Street Cultural Fair
Sept. 23
Come down to Syracuse's vibrant Westcott neighborhood for, the Westcott Street Cultural Fair, a one-day festival full of community celebration. Vendors and booths will line Westcott Street and various stages will feature everything from live music to belly dancing performances. Pick up a local good, enjoy a great array of food or watch the festival kick-off with a festive parade down Westcott Street. 
Ballpark Brewfest
Sept. 29
Head out to the Ballpark, not for a game, but rather some brews! Sample over 100 beers from over 50 breweries. Try new or favorite brews from Interboro, Sloop, Singlecut, MikkellerNYC, Prison City and Equilibrium. Check out the "Keeping it Local" Corner with area breweries such as Full Boar, Eastwood, Local 315, Anything But Beer, Stout Beard and more! Get your tickets for the Ballpark Brewfest today!
Lafayette Apple Festival
October 6-7
Location: 5330 Rowland Road, Lafayette
Join in on this celebration of all things apple. Apple cider, apple fritters, apple pie, apple dumplings and apple donuts are a few of the many apple-centric foods and drinks available at the LaFayette Apple Festival. Rides, crafts, a food court and pie baking contests are staples of this festival.
BestFest NYS: A New York State Showcase
October 12-13
BestFest NYS celebrates and showcases the best of New York State! There'll be top-notch New York entertainment including cooking demos, live music, dancing, sampling, food and drink contests, and more. Come see all the best that New York State can offer.
Enchanted Beaver Lake 
October 18-21
Beaver Lake Nature Center
More than 500 specially carved jack-o-lanterns of different shapes and sizes, plus 500 glowing luminaria light the way along two winding wooded trails. Face painting, fortune telling, magic shows and storytelling add to the enchantment of the night. Enchanted Beaver Lake is the perfect October celebration and a must-see during pumpkin season.